Graham Reid | | <1 min read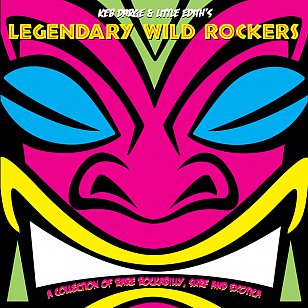 Collated by UK retro-DJs Keb Darge and Little Edith, this is 20 tracks of rare Fifties rockabilly and surf-rock where guitars twang, rhymes are kept simple but effective, saxes honk, Little Lil breaks hearts, those left-hand breaks somehow end up in the bayou and a place called Flipsville seems just around the corner.
Yes, this is one for those who love the whole loud, fast and out of control ethic of the era, have a taste for the Cramps, rockabilly, Wanda Jackson, narrow range guitar sounds or songs where the words are incidental to "the whole vibe of the thing".
Lost minor classics (the Jiants's Tornado) and also rans by unknowns.
But a lot of fun.
Like the sound of this? Then check out this and this. And remember to trawl Elsewhere's own selections From the Vaults!