Graham Reid | | 1 min read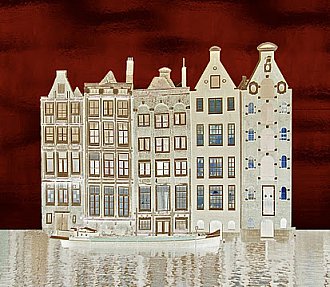 This band from southern New Zealand came to attention at Elsewhere with their ruggedly interesting EP The Mansion Tapes in 2010 at which time they earned the comment, "An EP as calling card, better will doubtless follow".
This is the debut album which follows.
But frankly, some of it is disappointing and rather shapeless (or familiar) guitar rock which must sound good on the night in a pub but doesn't quite scrub up on record. (Good Dog Bad Men sounds like three separate songs moulded together.)
Best among the 11 originals is the apocalyptic The Golden Age ("will you meet your maker, I hear he's coming") which rides appropriately gritty guitars and doom laden chords; the knees-up thrash of the wordy Jetpack Blues which doubtless goes down a treat live; and O' Brother where singer-writer Ash Officer takes a more reflective look at the good times ("I'm just on the wrong side of my youth, I'm a cynical man with the cold hard truth . . . I'd trade all my one night stands for a darling piece of romance"). The latter also comes with a guitar part which takes off in the closing overs.
The Irish lament Bells is an interesting one because it seems -- seems -- to sympathise with the Black and Tans, and Orange Parade marchers -- a sentiment rare among more popular Irish songs which almost invariably side with the Republican cause.
But over the full running time this is an album of moments rather than a fully persuasive document. Officer is an interesting writer (who sometimes needs an editor as on the streetwise punk-metal Love in the New Decade) and at his best (O' Brother, Story by Georgia) when he steps back and looks at life with a hard gaze . . . and finds it wanting.