Graham Reid | | <1 min read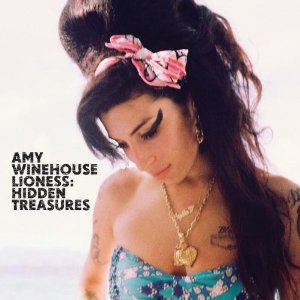 The title of this posthumous album considerably oversells its 12 song contents, most of these are not treasures or even offer much in the way of new material she was working on at the time of her death.
Rather, this is a cobbling together of some excellent material alongside stuff which wouldn't have made the cut to any album, just maybe footnotes in some future box set.
Now that there is perhaps no such thing mooted (although who knows in the business of selling?), here is another prismatic snapshot of Winehouse's undeniable talent -- from the interesting Between the Cheats written for the third album, which this now is, to a fine cover of Will You Still Love Me Tomorrow, the arrangment for which seems to have been constructed after her death.
There is also another version of Valerie, Girl From Ipanema, the fine 2002 demo for Wake Up Alone, Best Friends, Right? recorded in 2003, Body and Soul with Tony Bennett which has already appeared on his album of duets . . .
Further evidence of her talent for sure.
But hidden treasures?
Not really.