Graham Reid | | 1 min read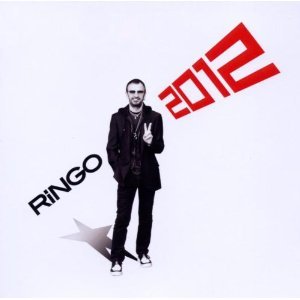 It's a shame the most interesting Beatles at the time of their 1970 break-up – Lennon and Harrison – are no longer with us, because the post-Beatles legacy is carried into the second decade of the 21st century by McCartney and Starr's simultaneously released albums . . . which confirm their irrelevance in contemporary music, McCartney's Kisses on the Bottom especially.
But his excuse is it was deliberate to do covers of songs from the Thirties and Forties. Doubtless he'll get back to pop (or we might hope, electronic) business in due course.
McCartney isn't the first ex-Beatle to have ambled through his past. Ringo's first solo album Sentimental Journey was a heavily orchestrated collection of standards like Night and Day, Stardust and Whispering Grass.

Now up to his 16th solo studio album (when did you ever count?) he is surviving by the same formula which gave him early hits like It Don't Come Easy, Back Off Boogaloo and You're Sixteen: slather the songs in multi-tracking and backing vocals to cover his shortcomings.
Still, he and friends – among them jazz bassist Charlie Haden (on Buddy Holly's Think It Over), Joe Walsh, co-writers Glen Ballard, longtime pal Vinnie Poncia, Van Dyke Parks (who co-write the best track Samba with Starr), Dave Stewart and others – enjoy themselves on covers (Rock Island Line) and vocally undemanding originals.
And there's another reflective tribute to his childhood with In Liverpool (as he did on the vastly superior Liverpool 8 album of 2008).
But, as I noted at the time of Liverpool 8, no one is listening anymore so it doesn't really matter.
Another enjoyably irrelevant confection from the man John Lennon once jokingly described as "not even the best drummer in the Beatles".
But hats off to him, he's 71 and still writing, recording and touring.
And still flashing the peace sign.