Graham Reid | | <1 min read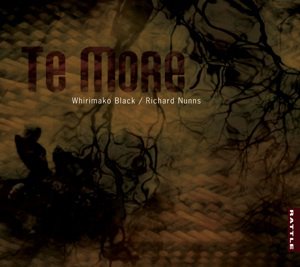 This gentle, hypnotic and spiritual album seems a natural consequence of all that has gone before from these two artists: Whirimako Black's moving songs in te reo (especially her exceptional Kura Huna with Russel Walder) and Richard Nunns' longtime exploration of the ambient aspects of taonga puoro.
Stripped right back to a warm and beautifully spacious simplicity, these original songs are a tribute to the Tuhoe composer Mahi-ki-te-kapua in a series of evocative moteatea (poems in a chanted, melodically constrained form).
Apparently Mahi-ki-te-kapua lived a solitary existence in the last years of her life (she died somewhere between 1872 and 1880) which accounts for the tone of these laments, reflections and prayers.
Timeless in every meaning of the word.
Like the sound of this? Then check out this.