Graham Reid | | 3 min read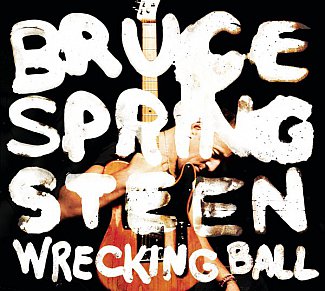 By design and sometimes by chance, Bruce Springsteen has frequently tapped into the emotional state of the American republic. He has documented the lives of outsiders and the dispossessed, the blue collar workers, lost boys and lonely girls, and – when more recently linking with the Pete Seeger tradition on the album We Shall Overcome; The Seeger Sessions – the lost spirit of an America battered by the failures of its political and social system to look after its own.
In the wake of 9/11, his album The Rising caught the spirit of many in songs like My City of Ruins and the beautifully heartfelt You're Missing – even though City was written before the attacks on the Twin Towers and Pentagon and was actually about developers taking over his home turf of Asbury Park in New Jersey.
But people adopted these songs and read into them what they would or wanted to hear. Springsteen is on record as saying The Rising was prompted by someone calling to him through a car window, "We need you".
And it's been interesting that the press launch for this new album was more like a summit conference where journalist took notes as Springsteen was interviewed on stage in what sounded like his state of the nation ruminations. (See here.)
However Springsteen has rarely made an album as politically direct and angry as Wrecking Ball, the title of which is emblematic of what he sees has happened to his country which he addresses in songs with titles as abrupt as This Depression, Rocky Ground and Death to my Hometown.
While columnists, bloggers and editorial writers may address the same issues, Springsteen has a more powerful and universal weapon of communication, music which goes direct to the heart and mind unmediated. And these songs by a roster of musicians including guitarist/fellow traveller Tom Morello (Rage Against the Machine) are often blunt, furious, accusatory and, despite being broadly and unapologetically political in intent, non-partisan.
Shackled and Drawn connects to the spirit of public bar and shaves off some of the rollicking and defiant spirit of his 2007 Live in Dublin album. It has a powerful imperative of folk music sentiment ("woke up this morning shackled and drawn") couple with raw and raucous backing vocals and music, and goes out with a gospel crier.
The similarly conceived Death in my Hometown – penny-whistles, Pogues-like – links back to My Hometown on Born in the USA, but where there was once places imprinted in the childhood memory they have now been flattened by developers. It was a war without rifles and cannons, there was no blood but the result was the same when "robber barons" came to town and "greedy thieves . . . ate the flesh of everything they found".
He's not just back in Asbury Park but looking at the inner city ruin across America.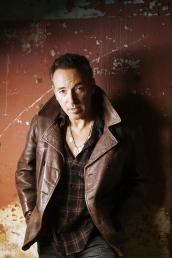 The anthemic opener We Take Care of Our Own links "the shotgun shack to the Superdome" (words with powerful resonance conjuring up post-Katrina images) and raises those questions many are asking. "Where's the work that sets my hands and soul free . . . where's the promise of sea to shining sea" he demands, and reclaims his flag from the jingoists.
Again these become universal concerns as recession's creeping fingers cast their shadows across the land and the globe.
The anger is unfiltered on the mournful piano ballad Jack of All Trades – with lonely trumpet and a funereal pace – in which the rootless character will do any work for money. But, despite faith that "we'll be alright" he also recognises this depression "will happen again" and wearily says "if I had me a gun, I'd find the bastards and shoot 'em on sight".
This is Tom Joad from The Grapes of Wrath, perhaps back from Iraq, a victim of the sub-prime mortgage scandal and feeling betrayed, beaten and bitter.
Springsteen's characters here are looking for home, truth and honesty but too often find corporate raiders, developers tearing down history in pursuit of quick profit, venal bankers and broken spirits.
He offers hope of course (the gospel-infused Rocky Ground, We are Alive) but when sentiment takes over as it often does with pringsteen – the lumbering This Depression, the self-retro title track, You've Got It which adds nothing – this makes some missteps.
But throughout he weaves subtle references a great lineage of dissenting American patriots like Woody Guthrie, Pete Seeger, Johnny Cash (the riff from Ring of Fire quoted in We Are Alive) and in places – like the uplifting version of his earlier Land of Hopes and Dreams, now a folk-gospel redemption referencing Curtis Mayfield and a sax part by the late Clarence Clemons -- himself.
Many damn 62-year old Springsteen as a rich man masquerading as blue collar, and for the occasional bombast. Those people will find evidence here to support that opinion.
But for most – and there is a universality to this American music – the best songs here are a clenched fist in the face of indifferent, callous or impotent government, and the corrupt, self-centred and expedient ideologies close to home.
We've witnessed the wrecking ball too.
There is more on Springsteen at Elsewhere starting here. And another blue collar hero is profiled here.