Graham Reid | | <1 min read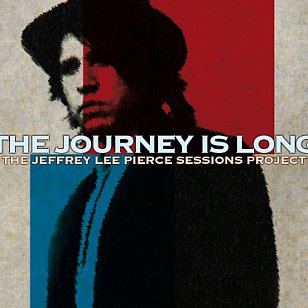 If Gun Club's writer/singer Pierce's cult status wasn't achieved by his death at 37 in 1996, it has been confirmed by the Sessions Project in which fellow travelers (Nick Cave, various Bad Seeds, Tav Falco) and admirers (Tex Perkins, Debbie Harry, Mark Lanegan) pick up Gun Club or Pierce unreleased songs.
The first collection We Are Only Riders last year let Cave, Lanegan, Harry, the Ravonettes and others make the case for Pierce's lyrics as they mostly made over songs in their own image.
Pierce married punk with American roots music so those coming to his music can identify a thread which works for them. Here Cave gets into the dark stuff (and a lovely piano duet with Harry on The Breaking Hands), troubled French singer Bertrand Cantat the ancient howling blues, Thalia Zedek the punk-cabaret spirit, Cypress Grove backporch acoustic blues, Lydia Lunch the poetry, Amber Lights and Vertical Smile the punk-pop end . . .
The stature of Pierce's admirers – Barry Adamson, the Jim Jones Review, Steve Wynn of Dream Syndicate and others also here – and an excellent essay by Kris Needs in the booklet should be persuasive enough, but the strength, diversity and malleability of Pierce's songs is the clincher.
Pierce may be long gone, but his songs live on.
Like the sound of this? Then check out this equally good tribute.