Graham Reid | | <1 min read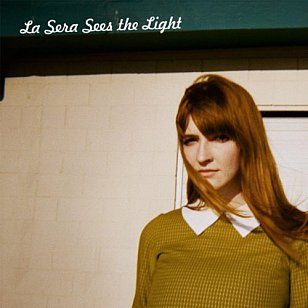 Vivian Girls' singer Katy Goodman out of Brooklyn follows last year's dreamy self-titled debut with this 30 minute album which blends gently realised love-lorn songs with energetically brittle shoegaze guitars topped by her sometimes weightless vocals which can at times recall the Sundays.
Seems life has dealt a blow (titles include Love That's Gone, Break My Heart, It's Over Now, I'm Alone and Don't Stay), but rather than wallow in self-pity she straps on guitar and some dignity and addresses the hurts head on.
The spacious opener Love That's Gone picks up the tone of its predecessor with glistening, widely spaced guitar but Please Be My Third Eye tears out of the gate over a gristle of fuzzy guitars and her girl-group style (less explored here than on that debut) soars above.
As La Sera she is firmly in a tradition: I Can't Keep You in Mind and Break My Heart are like Blondie-pop in the hands of Slowdive or a more caring Jesus and Mary Chain. She unashamedly celebrates pop (the Byrdsian jangle on I'm Alone) although It's Over Now seems glacial in its relentless plod and Real Boy rather lightweight.
Uneven and her voice lacks requisite power in places, but enticing nonetheless.
Like the sound of this? Then check out this.