Graham Reid | | 1 min read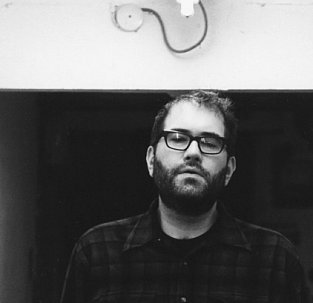 With the economy of a poet Owen Ashworth, who is Advance Base, sketches in lonely lives reduced down to telling images and gives his characters names, and delivers his songs with spare arrangments of rhythm box, synths and piano.
If this idea sounds vageuly familiar it is because under a former guise Ashworth was the truly wonderful Casiotone for the Painfully Alone whose album Etiquette has long been an Elsewhere favourite (see review here) . . . although there were slightly lesser returns on the compilation Advance Base Battery Life (here), hence his new nom-de-disque.
Ashworth is a lyrical and musical minimalist whose snapshots of lives and emotions can be almost unbearably poignant. In Riot Grrrls he looks back (as a she) to that brief but magical period of youth, distilling it down to moments: "Meg & me were friends when we were in school. We were the only riot grrrls that we knew. Summer jobs at the Oak Mall Cinemas 1 & 2, we saw every movie we could sit through, gin in soda cups. When we'd work nights the projectionist gave us weed . . . sometimes."
Needless to say the singer, now with kids of her own, doesn't see Meg (who cracked up) anymore.
Christmas in Oakland -- delivered at a stately pace in a cracking voice -- isn't much fun either, especially when you are alone. As Ashworth/his characters often are. And only rarely does sentiment or nostalgia intrude (My Sister's Birthday), if it does it is suitably understated.
Like a discount version of a youthful, sober Tom Waits in melancholy ballad mode, Ashworth takes you into lives which can be often chillingly familiar for their solitariness and sense of alienation from family or friends.
This album isn't quite the cold diamond Etiquette was, but Advance Base/Casiotone/Ashworth is someone very special, and so are his people. He makes your heart ache for them.
Like the sound of this? Then check out this.