Graham Reid | | <1 min read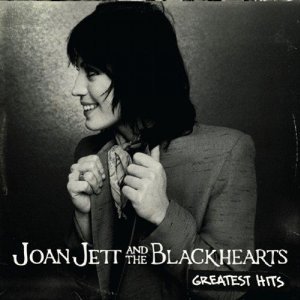 If you quickly read the cover sticker on this belatedly released, 2010, 21-song double disc you'd be hooked,as you might think it pulls in eight songs by the Runaways (Jett's former band) alongside remastered versions of those old familiars I Love Rock and Roll and Crimson and Clover.
But be warned on a few counts.
First, Jett hardly had enough hits to justify being spread this thin, even with some Runaways material. And the Runaways songs here -- notably Cherry Bomb which was thrilling and raw in the original -- is her '84 re-visit. So . . .
So not really the Runaways although yes, featured in The Runaways movie.
Elsewhere here are her one minute punk thrash treatment of Love is All Around (the theme to the Mary Tyler Moore Show), her cover of Springsteen's Light of Day . . .
This isn't the first Jett/hits compilation (far from it, I know of four others) so unless you believe her every utterance to be a cornerstone of power pop/punk rock you might be better served looking for something without the filler. And certainly find a Runaways collection too.
But this? Hmmm.
Interested in the story of the Runaways? Try this.