Graham Reid | | 1 min read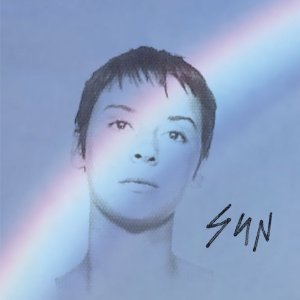 On the haunting Human Being here, a slinky electronica-driven piece which slides under the skin and into the subconscious, Cat Power -- out from under the cloak of bankruptcy and a broken relationship -- speaks of the rights you have: you've got your own voice so sing, you've got two hands so go make anything, we've got rules to break and mistakes to make . . .
She also notes you can see people like you and me on TV being shot in your own street so . . . Just make something of yourself, get on with it, create a life.
Sonically this piece may sound moody and broody and suffused in darkness, but it is also life-affirming and in its brevity you sense it was a notion she needed to get off her chest.
Much of this album has a similar quality of just entering your subconscious and leaving a message. If people have passed out of your life (Manhattan) you still need to seek the light and she's inviting you to be "dancing to a different tune".
Power -- aka Chan Marshall -- has spoken of this album as a rebirth and it certainly has that sense, especially as she has put aside the soul and blues of previous albums and shifted confidently into sharp beat, mulit-layered but often minimal-sounding electronica.
The poppy Ruin -- a swipe at the complacent West in a world of poverty and pain -- is the least of it here, but when she kicks things up a notch -- the dancefloor friendly Silent Machine with brittle guitar, the almost romantic sounding 11-minute Nothin' But Time with Iggy Pop in a guest spot where she sings "it's up to you, you ain't got nothin' but time and it's got nothin' on you" -- that positive mood really takes flight.
Not that things start this way as the opener Cherokee has "it's my way down . . . I never knew pain like this when everything dies". Mercifully however this is offset with "I never knew love like this" and the trip-hop folktronic beats offer the pick-me-up.
It's as if Power has seen that life and emotions are a balancing act, and by taking them equally you can better appreciate each. The album is, after all, entitled Sun and not Night.
And on the title track -- which almost seems to sweat with heat and closeness -- she asks whose side you are on and says "this is the day people like me been waiting for, so tired of waiting".
So a cathartic, often optimistic album from one who most often lives with the fraught, damaging and most isolationist ideas.
That's got be a good thing . . . although it often isn't for an artist. There is still a useful sense of unease here, but scattered throughout there are warm breezes and the light of the sun.
Very interesting and different album which could take her to a completely new audience while allowing longtime followers entrails to read.
Like the sound of this? Then check out this.