Graham Reid | | 1 min read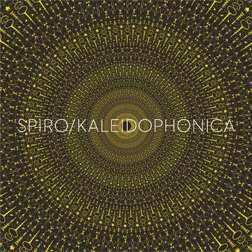 One of the most insightful and enjoyable books I have read in recent months is Rob Young's Electric Eden; Unearthing Britain's Visionary Music.
Young's musical landscape encompasses Delius, William Morris and William Blake as much Donovan, obscure traditionalists, Fairport Convention and John Martyn, the Incredible String Band, the Beatles' Strawberry Fields/Penny Lane, Davy Graham, Julian Cope . . .
It is an enormously readable book full of insight, sideroads, gypsys, the only persuasive argument I have read for morris dancing, and comes right up the present day as Young pulls the visionary/folk themes into his net.
So convincing was it that I have -- speak this low -- been fumbling around the "folk" bins at secondhand record shops for the first tme in my life. And secondhand British pressings of folk and electric-folk albums are expensive!
However the fact this album by the badly named Spiro (and an even worse album title and unhelpful cover) said "traditional English tunes" and referenced the texts they were drawn from made me put it on. Not something I would have done prior to reading Young's book.
Spiro have a violin, piano accordion, mandolin and guitar line-up and where once I might have just heard repetition ("a jig is a jig is a jig", to quote myself) this I now hear differently, like a highly caffeinated Kronos Quartet channeling old folk tunes through the prism of minimalists like Glass, Reich and others.
It has urgency, tunes which coil tight around a few notes, layers and layers you can attach yourself to then let go before alighting on another . . .
It hasn't made a neo-folk convert out of me and I doubt I'll be going to the library to explore their source material, but this album -- sometimes as annoying as any folk-minimalism, at other times soaring and transcendent -- isn't going to be traded in soon just so I can find a copy of Mick Softley's Songs for Swinging' Survivors (1965, as per Young's book).
I'm keeping this for a while, it has stuck like a stubborn cowpat to the bottom of my sturdy hiking boots. Ho ho ho.