Graham Reid | | <1 min read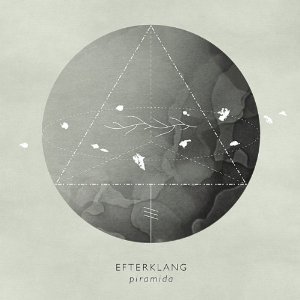 Those familiar with television's Danish crime drama Forbrydelsen might be relieved to know not everything up there takes place against a background of shadows'n'menace.
This innovative and flexible line-up around a dapper-looking trio from from Copenhagen sit somewhere between the ethereal sonic textures of Iceland's Sigur Ros and the balladry of Britain's Blue Nile, and when this album had it's premiere at the Sydney Opera House during the recent Vivid festival Mojo magazine pronounced it "a masterpiece" which achieved the balance between "delicious gloom" and "ecstatic joy".
Live it might have come over more giddy because the album has a feeling of constraint, but it's certainly quite something.
The title refers to a remote and abandoned Russian mining town in the Arctic where this was recorded, so in places there's a sense of chilly abandonment and spaciousness (Sedna where singer Casper Clausen sounds like the young and melodic Scott Walker).
But also there is off-kilter funk and soaring, orchestrated material (the choral-enhanced but languid Told To Be Fine, the robots-in-heaven rhythm-driven sound of The Ghost).
With brusque saxophones and widescreen trumpets over electronica (Black Summer), a choir and quietude, Clausen's emotionally distant but warm vocals and 10 mysteriously engaging songs, this warrants serious attention.