Graham Reid | | <1 min read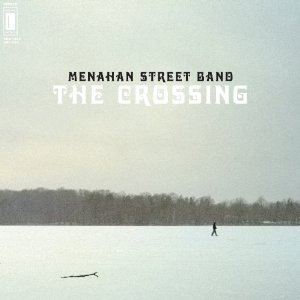 Released late last year so lost between Rod/Buble Christmas carol albums and non-stick reggae vibes, this all-instrumental outing by the house band for Brooklyn's Dunham Records (a subsidiary of Daptone) – who did the honours on Charles Bradley's retro-soul gem No Time for Dreaming in 2011 – is a quietly smoldering outing treading lightly between ensemble jazz, slo-soul and late night moods which steams with humid horns and organ grooves.
This anonymous supergroup – members of the Dap Kings and Antibalas – offers mood pieces which win by stealth and repeat play rather than deliver king hits. Many of these 11 pieces – the desert amble of Three Faces, deft funk and Oriental weirdness on Sleight of Hand, film noir on Bullet for the Bagman, beach-friendly guitars on Driftwood – have a cinematic quality which refers back to the Fifties as much as the streets of today's New York.
In places you can almost hear how a vocalist might ride across the top – notably on the chipping funk and strings of Lights Out and the liquid Everyday a Dream – and some might feel that absence.
But this is a quietly maturing winner for the summer days and nights ahead.