Graham Reid | | <1 min read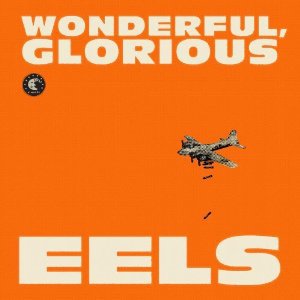 Mark Everett (aka Eels) has written albums about family death/illness (not as bleak as that sounds, but dark nonetheless), knows his way around an uplifting pop song and on Hombre Loco (2009) alternated searing Neil Young-rock with disarming ballads to parallel the Jekyll'n'Hyde nature of our base and sublime desires.
Everett can be into slightly difficult-to-follow concepts, but you can hook in for one album and try him for size.
This might be the right fit for many.
Peach Blossom pulls together White Stripes/Black Keys basement blues with a cute melodic flourish; On the Ropes and The Turnaround are throaty alt.country acoustic ballads ripe for melancholy Mark Knopfler fans; and the guitar-grit then string-embellished New Alphabet ("I'm in a good mood today", riiight) allows the misanthrope out with "when the world stop making sense just take what you can get".
At such times Everett – as on Hombre Loco – snaps between positive and negative poles and creates sparks between.
This album marries bilious pop with quietly distorted ballads (the lovely and tuneful whirlpool of I Am Building a Shrine) and the never-convincing sentiment of the folk-funk Beach Boys title track.
Loyalists should love this because it's evidence for unconvinced friends of Eels/Everett's peculiar pop (and not) gifts.
A real good'un which slithers into your subsconscious.
A number of previous Eels have been reviewed at Elsewhere. See here.