Graham Reid | | <1 min read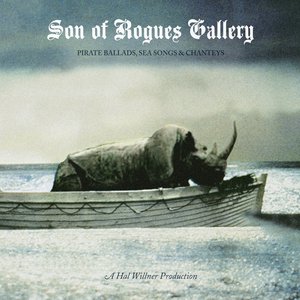 This double disc of sea shanties and pirate songs is as star-packed as its Rogue's Gallery predecessor (here are Shane MacGowan, Marianne Faithfull, Beth Orton, Broken Social Scene, Courtney Love and Michael Stipe in thier first recorded outing together, Dr John and a dozen others).
But local interest alights on Mr Stormalong by Ivan Neville. It sounds like Randy Newman . . . but with samples from a haka? Producer/facilitator Hal Willner – who has helmed many tributes and concept collections – hopes no one here is offended.
It's more likely Iggy Pop's bawdy Asshole Rules the Navy will do that.
That said, this time there are fewer salty songs and this a stronger collection: Tom Waits groans through Shenandoah (with Keith Richards), Macy Gray brings a Caribbean lit and hoarseness to Off to Sea Once More; Shilpa Ray (with Nick Cave and Warren Ellis) delivers a persuasive Pirate Jenny; Patti Smith contributes a lovely original in The Mermaid; Ed Pastorini speak-sings Captain Beefheart's Orange Claw Hammer; Gavin Friday and Shannon McNally bring Irish penny whistle, accordion and cracked melancholy to Tom's Gone to Hilo . . .
And unpredictable Todd Rundgren goes electro-dance on Going Down to Old Maui.
Diverse, different, sad and funny. A repeat-play keeper with the wind in its sails.
Hal Willner is interviewed here.