Graham Reid | | 11 min read
So how do we describe Hal Willner? He's a musician and producer, of course. And while he's a music supervisor for Saturday Night Live (a role had throughout the Eighties) he also stages concerts based around concepts which interest him, like the songbook of Doc Pomus or civil rights songs.
He's also a man with a very fat contact book because on tribute albums to Italian composer Nino Rota (Amacord Nino Rota of '81), jazz geniuses Thelonious Monk and Charles Mingus (That's the Way I Feel in 84, Weird Nightmare, '92), Kurt Weill (Lost in the Stars '85), Disney music, Harold Arlen and Leonard Cohen he has a rollcall of musical giants and outsiders.
Flick across those albums – and his tribute to Harry Smith's collection of old weird American songs which appeared in 2006 – and you will see everyone from Tom Waits, Keith Richards, Elvis Costello, Lou Reed and Patti Smith to jazz musicians like Bill Frisell, Carla Bley, Charlie Haden, Branford Marsalis and many more.
His 2006 double album project of sea shanties Rogue's Gallery – thought up while on the set of Pirates of the Caribbean with Johnny Depp – has now spawned another double album Son of Rogue's Gallery (reviewed here).
Among the cast are Waits and Richards (together on a growling version of Shenandoah), Shane MacGowan, Beth Orton, Iggy Pop (on the bawdy Assholes Rule the Navy), Ed Harcourt, Macy Gray, Broken Social Scene, Dr John, Richard Thomson, Depp again, Sean Lennon . . .
And some real oddities like the techno-song by Todd Rundgren.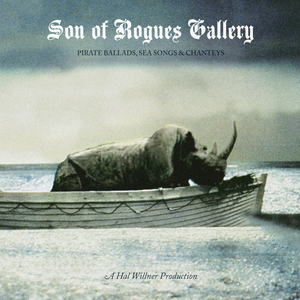 Willner speaks in a dry crackle (hints of William Burroughs with an aftertaste of Waits) and laughs frequently during the discussion. And he starts by asking 'So, you've survived listening to this monstrous record?'
I've survived more than a few by Hal Willner in the past. I'm a big fan of the Mingus one and maybe we can talk about that. I've not just survived this one but thorough enjoyed it.
For me it seems a step up and a step sideways from the previous Rogues Gallery.
You've said the first one was seat-of-the-pants. Were any of the songs of this one left over from the last one?
Absolutely. Either ones we never finished or ones that didn't seem to fit in on the last one. Whether obvious or not, I was trying to make a singular record as you're familiar with the Mingus record you'll know what I mean, a sort of concept. I didn't think of this a variety show or like a Robert Altman film. That's my attempt . . . so what was the question?
There was no real question, you were just talking about left-overs.
Oh left-overs, right. There were a number of tracks which had no singers which we had recorded, there were things I did with Johnny [Depp] that I couldn't figure out how to fit in, or Ricky Jay's song, a few things like that. There were people like Richard Thompson who did an extra song last time.
But then this record took another direction. It's a bit harder than the first record because . . . I don't know why. It was spread out over a number of year I guess.
This one is certainly musically diverse. My God you have Todd Rundgren in there.
Yeah, that's strange (laughs). I think I said in my notes for this one that I loved that because it was very different. People I'm talking to seem to like this one better. It's not as cynical. On the last one we had a lot of songs about buggery and suicide, and all that shit.
This one is less that. But that's just the nature of it. You go into a room and start recording something and then you make it the best you can and see what you have. I keep an eye on the full picture, but the record seems to make itself.
One of the things I'm interested in is, and I'm a fraction older than you, is I am listening now more and more as I get older, is to music made before my lifetime, the 50s and 40s, which I didn't get because because I wasn't old enough. I wonder if some of the appeal of these songs is because we live in an age of supertankers carrying a crew of eight who just work computers, it's not the same. People are seduced the magic and narratives of these old songs.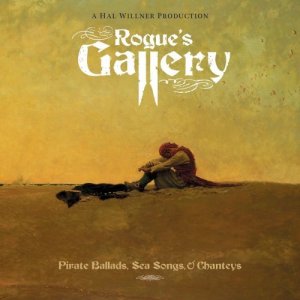 I hope so, although a good song is a good song, then or now.A lot of the music we hear now is constructed in a way where there's not actually a song first. It's always appealed to me to go back before our time to really understand where thing went, just for inspiration – and not just music but going back to old movies too or television shows.
It's important with the technology that's out there today to go back to when they didn't have that and they didn't have big studios. But it was all about the writing and the talent and they used other things to make it. So some of it has to do with that, the different chops.
At the end of the day you put on the new Bob Dylan record and you go, 'Okay, he's telling stories'. That's real songwriting in the way we understand and in that sense that is the beginning of everything.
I think it's amazing how many young people I've met tuned in to the Harry Smith Project recordings when that came out. That's refreshing. In a weird way. I'm 57 and the Beatles talked about Little Richard and the Stones talked about Howling Wolf, so you would go and hear that stuff and we could understand where they came from.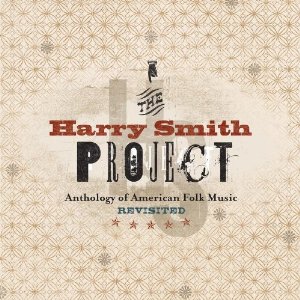 I guess it comes down to how deep your curiosity is.
It seems too that those unfiltered voices – and I hate to use the word authentic but I will – like Shane MacGowan's coming through just can't be put on. That is voice which has lived and inhabits the song.
You can't learn to sing like that. As you know, I've worked with quite a few of these kind of people – Marianne Faithful, Lou Reed – you can't learn to sing like that. You really can't learn to talk like William Burroughs, you are listening to a life and that's where that comes from.
What I think is interesting is, for example, Patti Smith. She's the last person I would imagine would stand by the sea shore and put her feet in the waves. I might be wrong in that but she always strikes me as urban and particularly New York, even though she lived elsewhere for a while. Yet she – and other urban people – bring something quite specific even though they are not seafarers.
It comes from the love of the ocean I think, and Patti is a writer. There have been people from William Blake onwards who get out of the city and they appreciate this stuff more. And she wrote that song.
You have pulled in pieces from other places too like Captain Beefheart's Orange Claw Hammer. You would have known that song and the Zappa track would just fit here? So you were looking more widely than old sea shanties that made themselves known to you.
Yeah, especially on that song. I didn't want to repeat myself. Actually we recorded that for the last record and it was mentioned by a few people. Shane MacGowan and Flea did, and Ed Pastarino brought it up and said he sang a version. I said okay and I just loved that he didn't try to mimic Beefheart, and there it is. As an a cappella piece it is quite powerful, and a great sea song.
Flandike Shores [sung by Marianne Faithfull with Kate and Anne McGarrigle, which appeared on Faithfull's Easy Come Easy Go that Willner produced] is not exactly old, it comes from the Sixties and Mick Jones discovered it. And Chuck E. Weiss, that's his own song too. The Zappa came when I was working at the Zappa house and Gail told m about his interest in this stuff and that he used to play Handsome Cabin Boy and I thought 'How can I not have that?' And it opens up the second CD, so musically it is the perfect come-back-from-intermission piece.
Mr Stormalong [sung by Ivan Neville] sounds like a Randy Newman song.
It does sound like Randy Newman. That's a song I never knew what to do with. It's one of those things that's well known but I wasn't sure I was going to like it. But when Ivan came and we were doing things, he went through it and the lyrics appealed to him as opposed to the melody. He made it into something. He's Aaron Neville's son and all that, but he's a great musician and brought his own thing to it. I don't think he knows he sounds like Randy Newman but I do know Randy is very into music from that area of Louisiana. So who knows, maybe Ivan got the sound in the same place Randy did.
What are those background vocals in it, you've done some sampling there.
They are chants. You're from New Zealand aren't you?
Yeah, so you know what I'm going to say.
Yeah, that's what it is.
A haka. Did you get permission?
(laughs) I hope no one will be offended, I found it very beautiful. I heard some people doing it when we learned about Whale Rider and I remember watching people come on this show around that time and doing it on talk shows. So we recorded that. I thought it would probably be okay as an homage.
Maybe should have got permission, the people can be pretty volatile.
(laughs) Well then I just don't come to New Zealand . . . but I'm sure this stuff is public domain. But it's an homage.
I just wondered if I was hearing right, it just seemed so perfect.
You weren't offended, right?

Absolutely not. Kenny Wollesen and the Himalayan Marching Band with Bear Away? That's a fantastic track. It sounded to me like Nyabinghi drummers from Jamaica but I see the people are African?
Haitian actually. Row the Boat Child [by Jenni Muldaur] is in the same area even though it was 'daylight come and me want to go home'. Again though with Kenny it was 'How do we do this?' and Kenny is the first call drummer for people like John Zorn and Bill Frisell. He told me he was forming a marching band so I said 'Well . . . okay'.
I just thought he could do it. Going back to the Disney record with Some Day My Prince Will Come, I wanted to have that but how, then I met Sinead O'Connor before she was well-known and thought 'Oh she can do that'. The same thing with Pirate Jenny on this record with Shilpa Jay. I wanted that because it's a great sea song and had it in the back of my head, then I met Shilpa Ray who sings like Nick Cave and I knew she could do that.
And the same with Kenny and the marching band.
I think that's an exceptional version of Pirate Jenny with her, Warren Ellis and Nick Cave. Over time you hear a lot of versions, but that is outstanding. I imagine a lot of people ask you about Shenandoah and Tom and Keith, but I want to come at it form a different angle. I know you did it on the first album too, but what does that song mean to Americans that maybe I'm not getting, because I am hearing it a lot these days. Does it have special resonance for Americans?
Who knows, but there is. I was surprised it was about Shenandoah and I saw it as a western kind of thing and I didn't necessarily listen to the lyrics about the river and 'flow on'. Then I started hearing it when I was researching the first record and I was hearing it a lot among the sea songs. I heard one by the Seaman's Institute which I sent to Tom which was just stunning, and that's the songs he wanted to do as a call and response piece. People like Paul Robeson did it too.
So I don't know what it means to most people, they've all done it as an Americana thing. Springsteen's done it, but I would not have thought of it had I not heard it on some of these sea song records. Then it was on the first record with Jack Shit and Richard Green and that was beautiful.
Of course I was discussing for year with Tom what he was going to do because he kept changing his mind and something clicked about Shenandoah and that version. He did his own take with the Waits Orchestra.
Charlie Haden did it on one of his albums and for me it's always been just a beautiful song, but I did wonder if it had that special resonance for Americans.
I guess we've been hearing it all our lives but we relate it to the desert and westerns.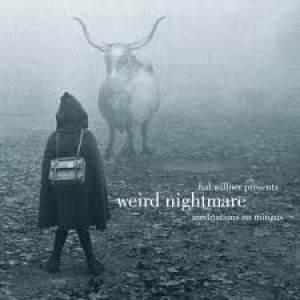 I understand you are promoting this finished piece of work but are you actively working on another project at the moment?
You might find this interesting actually, Weird Nightmare was the last one of these concept records of my own idea. I don't think it's my fault directly these multi-artist things, but the Red Hot organisation did things and then this thing called the tribute record started. They are very different to mine, of course as far as the phone-ins and not an overall vision, but still . . . .
It was out of control and I was having competition for artists when I wanted to do a concert so I thought I'd move on to other things. But since then every one I've done has been what we might call a job-for-hire with someone else's idea. But I'm not going to turn down the idea of being to put all these artists together, there's a real joy in the result on a million levels.
But the Mingus was the last one of its kind, and last summer I did a concert of civil rights songs. But right now it's a little different, I'm going to be doing some music television thing like I did years ago with Night Music.
I've been performing thanks to Patti Smith who couldn't do an evening with Phillip Glass of Allen Ginsberg poems, and he asked me to do a poem. Since then this opportunity has come up to go on with Bill Frisell and [pianist] Gerri Allen and read stuff to music. I'm no actor but it's great exercise. It feels so good to be able to get up and yell in front of an audience and dance.
I'm doing a bunch of touring with Bill in April and I still work for Saturday Night Live and that's 20 shows a year. But there are no plans for another concept record.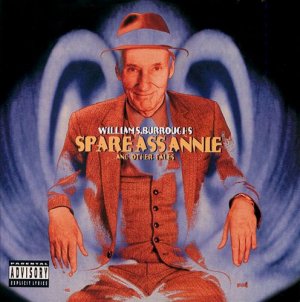 You did some really interesting stuff like the Burroughs albums which I very much liked, Spare Ass Annie particularly. I'd always known Burroughs but thought this could take him to different people and that tinder-dry reading style. Spoken word is appealing to you?
It's not like I'm dyslexic or anything, but reading has has always been difficult for me. But when someone puts it in the context of music it helps, and Allen Ginsberg always referred to lyrics as poetry. And isn't that largely what music is, poetry put to melody?
So doing that also makes it accessible to me. I could put Burroughs on Saturday Night Live and put The Star Spangled Banner to it. When the opportunity came it was wonderful and the contrast. And it makes Burroughs a real American writer like Mark Twain, and an avant-gardist.
So when I decided to make his Dead City Radio record that was the direction I decided to go and take all this traditional stuff – mixed up with Sonic Youth and Donald Fagen too – but that was the basic tone. There was industrial music and apocalypse piece and Thanksgiving Prayer with Aaron Copland-esque music. I love capturing him doing Falling in Love Again in German.
And what an amazing guy to spend that kind of time with. That's a reward in itself.