Graham Reid | | <1 min read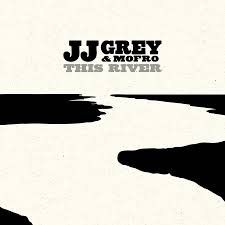 Hard traveling and prolific JJ Grey and his horn-embellished band have been serving up a mix of Southern soul, New Orleans funk and swamp rock for such a long time now you'd think they might have made a global impact.
When Grey gets into ballad mode -- as he does here beautifully on Somebody Else, Tame a Wild One and the title track -- he can melt hearts. And there's no doubt the upbeat or funky material where the horns start stabbing -- 99 Shades of Crazy and Florabama here -- must get dancers onto the floor.
It's an impressive double punch combination, but here too are Your Lady She's Shady which is an off-putting opener ("but you're the one running round town like a dog in heat") and sounds designed to appeal to Southern gals who'll whoop and holler at the sentiment while tossing back JD chasers.
The album-filler Harp and Drums perhaps works better in the same bar than it does on record.
Grey is much better when turning the soul light on and sounding like he's trained at the feet of Sam Cooke, Southside Johnny and Otis Redding.
A patchy one . . . but when he draws a line between his heart and yours he'll hit you dead centre.
For previous albums by JJ Grey and Mofro at Elsewhere -- including a Best of Elsewhere selection -- see here.