Graham Reid | | 2 min read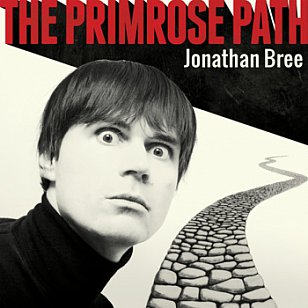 If we think of "album" in the more traditonal sense of the word -- a collection of photos, memorabilia etc - then this quiet and remarkably honest album by Jonathan Bree (formerly one half of the Brunettes with Heather Mansfield) certainly qualitfies.
This is not just the post-breakup record with all the self-centredness and slightly misanthropic tone which often comes with that, but it also addresses other matters, notably on the final song Boxes in which Bree looks at all their Lil' Chief CDs "that no one wants to buy, stacked in my car", old love letters from yesterday's girl and the mix-tapes returned which constituted the relationship . . . and what might have been ("major label backing, but that's another song").
There's a weariness about that closer, but before then he's already tired of the casual booty call sex (the slow and sober opener with its barely-there but up-close vocal); he attempts unsuccessfully to stand outside himself ("when she says it's over . . . you'll hurt, you'll cry") on the Eraserhead- eerie Beat Your Head; shapes himself as the poet of doomed romanticism (Bored at the Mall) and admits "there should should be a better way to play this hurting game, when you're feeling like a fake and you both just masturbate . . ." (on Seven, which then weeps into the gorgeously sad "once I had a girl, as precious as a pearl").
And we aren't even at the mid-point of these economical but densely packed and emotional 35 minutes.
Loss and the wounds of love have rarely been so nakedly revealed -- or utilised we should also say -- and nor that uncomfortable truth when there's a possible relationship . . . but the new one isn't going to measure up to the absent love . . . because that says more about the protagonist than this other woman.
This can be -- and in some places will be if you've ever been through this -- very uncomfortable listening. But what ameliorates it are the simple arrangements which refer to McCartney pop-romanticism (Duckie's Lament), simple synth-pop and the customary Brunettes musical tropes of glockenspiel, distant strings etc.
And perhaps also that in the title track it seems Mr Bree has come out of his narcissism long enough to find another relationship . . . although she must listen to these songs and wonder, "What might you say about me if this ends?"
On the following song she is in bed with a laptop and a cat and he . . .
Towards the closing overs of the Brunettes -- as on Paper Dolls of 2009 -- their twee factor was wound up far too high (something the Lil' Chief label didn't exactly have a radar for, witness the Gladeyes' cuter-than-thou) but you won't make that observation here.
This is utterly self-centred and the more courageous for it. Everything is material for songwriters, especially when they at their most vulnerable, self-obsessed and perhaps even emotionally manipulative.
But you can't imagine as he tours anyone's going to bay for these songs or whoop like chimps when he says, "And this off the new album, it's called . . . Crippled Darling".
Yes, it's "an album" . . . and in two decades time if things such as secondhand CD and vinyl stores exist (this is on both) someone will stumble upon this, look at the cover and think . . .
Like the sound of this? Then check out the Tokey Tones and Princess Chelsea.