Graham Reid | | <1 min read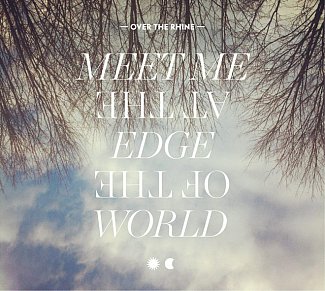 When this alt.country duo from Cincinnati made a short promo tour in '06 they were widely interviewed, and their albums Ohio ('03) and The Drunkard's Prayer ('05) much acclaimed.
Then, oddly, their equally excellent subsequent releases The Trumpet Child ('07) and The Long Surrender ('11, produced by Joe Henry and including a stellar supporting cast) went largely ignored.
Grammy-winner Henry returns for this double disc (divided into Sacred Ground and Blue Jean Sky) recorded in less than a week and funded by fans contributing through the OTR website.
There's a confidence here in Karin Bergquist's vocals when she gets saucy'n'funky (Gonna Let My Soul Catch My Body), drops towards a cracked and melancholy folk-cabaret style (All Of It Was Music) or works their melodic, thoughtful Americana.
And writer/guitarist Linford Detweiler here makes more prominent vocal contributions.
Guests include Aimee Mann and Van Dyke Parks, but although there's also a small group on hand this is OTR as fans will want them: up-close and intimate, intelligent but emotional.
Aside from the Band's It Makes No Difference, these are all crafted originals from Detweiler and/or Bergquist which come direct from heart to heart.