Graham Reid | | <1 min read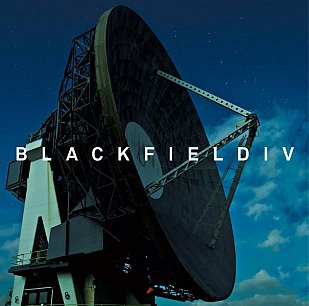 This century has seen the rehabilitation of prog-rock. Generations which weren't around for punk's late Seventis scorched-earth policy towards progressive tendencies are finding something in thoughtful, musically interesting and vaguely philosophical prog.
Contemporary prog is often more economic, sometimes hauls in elements from metal as much as whiffily pretentious poetics, and the likes of Steve Wilson of Porcupine Tree (British co-founder of Blackfield with Israel's producer/multi-instrumentalist Aviv Geffen) have resurrected a tired – and often tiresome – genre.
Here with guests Brett Anderson (of Suede on the orchestrated Firefly which comes to an inconclusive halt), Vincent Cavanagh (Anathema) and Jonathan Donahue (Mercury Rev), Blackfield craft pop-length prog.
These 11 songs in 32 minutes err towards the widescreen but introspective (the melodic jangle and sweep of Sense of Insanity), MOR rock (Kissed by the Devil) and slightly psychedelic (the Beatlesque piano and strings ballad Jupiter). Lost Souls is very decent pop.
So these pocket-sized prog songs might not immediately say "prog", but they come from that corner . . . although most here -- an album more owned by Geffen than Wilson -- end up being little more than polite widescreen pop.
Perhaps if they had been a little more . . . prog?
(A limited edition of this album comes in a hardback cover with photos and lyrics, and a 5.1 mix of the songs of a separate DVD disc. That's prog in the 21st century!)
Like the idea of this? Then try this.