Graham Reid | | <1 min read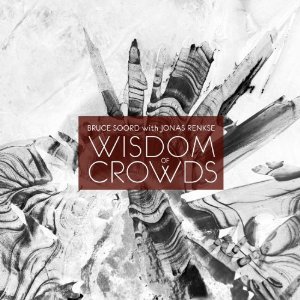 The return of progressive rock has been stealthy in the past decade with British bands like Muse, Anathema, Porcupine Tree (lead by Steven Wilson) and The Pineapple Thief (founder Bruce Soord) staking out a wide sweep of territory which touches on dark metal as much as employing often pretentiously portentous lyrics.
Here Soord hooks up with Renkse, formerly of the Swedish metal bands Katatonia and Bloodbath, but the results are far from the Swede's doom-laden declamatory style.
This is calculated, electronica-influenced art-prog with bite-sized songs of epic intentions where there is more coiled tension and introspection than explosive bluster (Frozen North manages both, but also outstays its welcome).
Yes, it's prog so comes with the inevitable lyrical overstatement and the singer as the all-seeing eye-of-God, but Renkse's reined-in style makes something convincing of the delicate passages in The Light and at times this is closer to the melodic Moody Blues (and Porcupine Tree) than the stentorian crunch of much recent prog-metal.
But just to keep everyone honest and in the zone, Flows Through You which closes this is a brooding seven minute multi-part piece . . . then there's a lovely hidden track after a couple of minutes of silence.
Like the sound of this? Then check out this.