Graham Reid | | <1 min read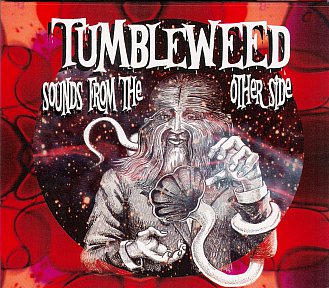 Wollongong's loud and hairy Tumbleweed enjoyed a decent reputation here in the Nineties on the back of a couple of fine albums (notably their self-titled debut of 92) and some live showings which confirmed their reputation as the post-psychedelic hard rock band for stoners who liked to party.
Although they went through periods of inactivity and had some line-up changes, the good news is they're back with this typically crunching hour-long album grounded in their signature style of buzzsaw guitars and flame-thrower solos, enjoyable pop-rock with a metal edge, big choruses and air-punching riffery.
Located somewhere between Sixties garage legends Blue Cheer, post-grunge and Middle American stadium rock, Tumbleweed also deliver a neat line of droning boogie (the seven minute Mountain), tripped-out moods (ESP) and humour ("you're so pretty when you're off your face" in Like a Night Owl).
But mostly they are what you want to hear when a Harley is being started (Dirty Little Secret) or someone opens a keg (Hillbilly Hangover).
You aren't going to charge them with originality but what they did then and do now doesn't need changing.
It is what it is, and it goes up to 11.