Graham Reid | | <1 min read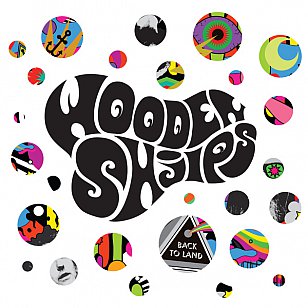 Someone clever – probably Laurie Anderson or Brian Eno – said every musical style that ever existed is being played somewhere today.
Which accounts for Appalachian death ballads, indie.folk, prog-rock, head-down boogie and psychedelic drone rock from decades ago still finding an audience.
Of the latter style, San Francisco's Wooden Shjips explore a sound which is partly Velvet Underground groove-drone, freewheeling guitar (Jefferson Airplane-meets-Crazy Horse on Everybody Knows here), a head-nod to Canned Heat and garageband space-rock (the echoed dreamscape of Ghouls).
All this comes together here better than on their previous West which -- in comparison with these tighter, more melodic and widescreen songs – now seems the transition into this tripped-out inner/outer space.
And while attention always defaults to Ripley Johnson's finely focused, expansive guitar (These Shadows and Other Stars are surf-rock from distant planets), the subtle anchor is the organ of Nash Whelan filling the mid-ground with subtle colour and mood.
With only two of these nine pieces breaking six minutes, Wooden Shjips make good on George Harrison's lines in It's All Too Much: "Show me that I'm everywhere and get me home for tea".
Another cube in mine, please.