Graham Reid | | <1 min read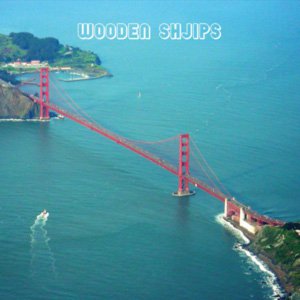 Wooden Shjips (sic) out of San Francisco once again serve up their particular brand of astral plane psychedelic drone-rock which sounds filtered through steel wool.
Their appealing tripped-out grunge sits somewhere along the faultline of their city's Grateful Dead and Jefferson Airplane and a full volume, garageband metal overhaul of early Velvet Underground . . . with a bit of head-down Neil Young/Crazy Horse added for good measure. Home kicks in like Hey Hey My My (Into the Black) and has a similarly primitive thump.
Although guitarist Ripley Johnson is the focus when they aim for the cosmos, Nash Whalen's organ playing (Flight) often places this closer to the Doors as channeled by early Pink Floyd.
While the visceral thrill of their live performances probably cannot be recaptured, the studio at least allows for some sonic separation so these widescreen songs with echoed vocals are allowed to breathe.
On Rising they do the whole backwards-tape thing which, peculiarly enough, doesn't come off that much more out-there than anything else here, other than the vocals sounding like they are in Scandinavian Cherokee.
The fact Wooden Shjips so obviously reference themselves in predecessors – and that the rhythmic repetition which underpins these tracks gets tedious, Phonograph being a prime offender – works against them over the long haul.
Best sampled one or two trips at a time.
Like the idea of this? Then try this.