Graham Reid | | <1 min read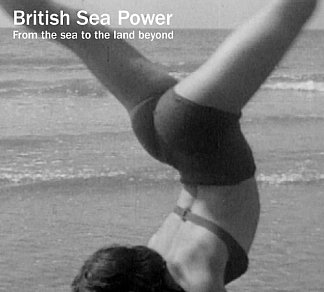 This UK group consistent delivered mature, diverse and largely overlooked but fine pop-rock albums, but have also made interesting digressions into soundtracks for old films, notably their music to accompany Robert J. Flaherty's heroic pseudo-doco Man of Aran from 1934.
Here in mostly instrumental music which soars on glisteningly melodic guitars, deploys spare piano, pulls in lachrymose strings or has an oceanic surge, they provide the lovely, moving and emotionally engaging music for Penny Woolcock's film of the same name which is a themed collage from archival British Film Industry footage of people from the Thirties at the beach, messing about in boats, preparing for war and so on.
Interestingly, none of this is new BSP music but draws from those previously mentioned rock albums, which proves how malleable and evocative their sound can be.
So although this could be read as a compilation, by recontextualising the pieces (and renaming them to suit the images) it comes off as an entirely new experience.
And this release gets extra points because it includes a DVD of Woolcock's wistful, nostalgic but sometimes raw-nerve 75 minute film.
If you like this then you should check out this and the accompanying clips.