Graham Reid | | <1 min read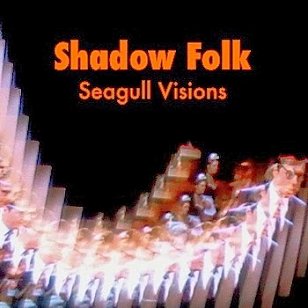 Although this is another digital release through theactivelistener -- alongside the previously reviewed Trappist Afterland Band and Beaulieu Porch -- this one, as the name suggests, isn't quite as tripped out.
This four-piece from Nova Scotia embrace a rather more Anglo-folk and laid-back version of mid Sixties psychedelia, closer to Fool on the Hill and the Incredible String Band than say I Am The Walrus, and revert to a line about the wind on a willow tree for the gentle acoustic opener . . . which isn't exactly the most original thought.
The standout here is a surprising departure: Kingston Hill is a dreamy, Ray Davies-like ballad if he'd been hanging out with Lennon-McCartney around the time of Rain/Revolver.
Point Pleasant is nice little guitar pop piece with some slightly flattened harmonies and might have come from The Move as they tipped onto the cusp of psychedelics, and Indya is their obligatory one-minute nod to sitar/tabla sounds.
In the End is an appropriately wistful ballad which -- along with Kingston Hill -- suggests these people have more in them than we are hearing on this short sampling.
Overall though, this is a lesser entry in theactivelistener digital download series and at a running time which barely stretches to and EP and a single it might not be the first one to go for.
This album is available through The Active Listener here for as little as US$5.