Graham Reid | | <1 min read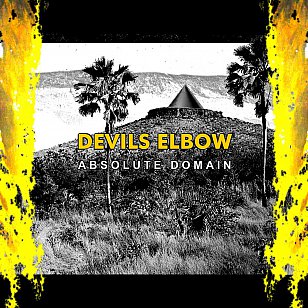 Because Elsewhere is a one-man outfit, "we" can't be everywhere at once -- and sometimes we are very elsewhere -- so every now and again there will be slightly apologetic postings under the banner . . . One We Missed.
This one -- by an Auckland band which has previously delivered an Elsewhere Best of 2010 album with Sand on Chrome and last year an excellent almost-album of B-sides etc (Broken Record Syndrome) -- came out while we were literally elsewhere so got lost in the shuffle.
Three of the 12 songs here appeared on Broken Record Syndrome which might test hardcore fans a little, but as always their raw meltdown of punk energy, rocking Americana, Joe Strummer and the Pogues, working class sentiment in ballads, pub rock and even a touch of taut sky-scaling guitar (Gravediggers Union) makes for a fine turn-it-up which goes especially well with the window down and an open road ahead.
Alec Withers is an often thrilling singer and an excellent songwriter so even if you picked up Broken Record Syndrome and have a few tracks on this, you'll doubtless be happy to sign on again because in songs like A Little More and Reverse Sting he nails it once more.
And as always he includes a reflective acoustic instrumental (here it is Dust) which is simple, affecting and in its own way as compelling as when he puts his foot down.
Absolute Domain is available at bandcamp here.