Graham Reid | | 1 min read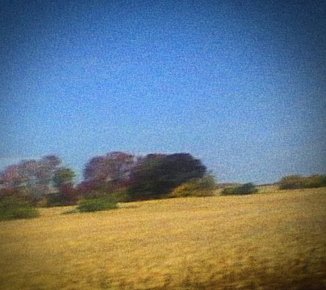 Because I always thought Benji was the name of a dog I can't resist saying this: Benji is a dog of an album. And a damn dull self-obsessed dog at that.
Okay, it is emotionally naked, stories about burying uncles and dead second cousins, titles like I Can't Live Without My Mother's Love and I Love My Dad are here (alongside Ben's My Best Friend) . . . and just think about a low acoustic folk song entitled I Watched the Film of The Song Remains The Same (about going to see it as a kid and . . .)
Oh, jeez. The last album by growly baritone Mark Kozelek of Red House Painters was Among the Leaves, a collection of ruminations about touring (and how interesting is that to us, really?)
But this one – essentially a stream of stories and personal reminiscences to bare acoustic accompaniment – is two steps down into some lowlife world and broken families. All delivered in a monotone despite the presence of Will Oldham and Sonic Youth drummer Steve Shelley. He presumes you are interested in his (real or imagined) life in a song cycle which moves no further than his field of vision.
There are some interesting vignettes here but coming at you one after another – and if they're true then his life seems unnaturally cursed by disaster and accident – it has a numbing effect.
It's awfully dull and I'm probably wrong. Doubtless it will be hailed as a Cohen-like classic. Might be, but it's also utterly unlistenable after a single hearing I think, and not even the bonus live disc can redeem it.
Ever been being stuck with a guy on Mogadon at a post-funeral function and he wants to tell you all the shit that happened in his life?