Graham Reid | | 1 min read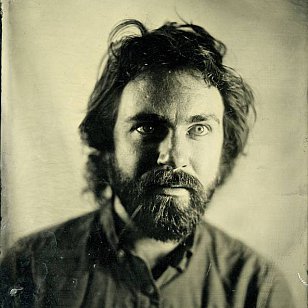 What a remarkable year it has been so far in New Zealand music: bristling pop-rock from Clap Clap Riot, Grayson Gilmour's multi-layered album, singer-songwriter Greg Fleming stretching himself in various directions . . .
And now this excellent entry from Liam Finn, one of the sons of a senior statesman whose most recent album Dizzy Heights is among that favourites list.
Critics rightly don't want to make reference to father Neil because quite clearly Liam has been his own man on an independent path from the days of his first band betchadupa. But frankly I can't help notice both father and son on their respective albums have discovered the lightlydelic virtues of a dreamy falsetto (here on the appropriately entitled Snug as Fuck where the key musical component is prominent and melodic bass).
But this Finn also puts on his experimentalist hat to get further and further out (the funky-to-clattery title track with surreal lyrics) and his guitar playing reaches a new and much higher threshold.
When he plays a rather more straight bat to pop, as on Helena Bonham Carter, he interpolates witty references -- he can't have done the ELO-styled backing vocals without knowing -- yet it is the more dreamscape songs (Ocean Emmanuelle, Dreary Droop) which are the most enticing. The rather weird and trippy I is a standout.
However the diversity here also allows for some real rock manoeuvres as on Burn Up the Road, and Finn -- who plays dozens of instruments -- can walk a line between pop and rock and challenging textures (Wild Animals).
With his small band, it will be interesting to see how some of these multi-textured songs can be delivered live.
This album is not an unmitigated success (Wrestle With Dad sounds like a thin idea given a studio duff-up to carry it) but it is certainly another remarkably assured, interesting and rewarding album by a New Zealander this year.
I have no doubt it will appear in that Favourite Five list next week, which raises the question: Who would then be bumped?