Graham Reid | | <1 min read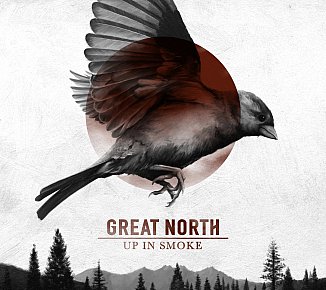 For a man with an almost obsessive regard for Springsteen – see his answers to the Famous Elsewhere Questionnaire – Auckland songwriter Hayden Donnell of Great North here rarely writes like a chip of the old Boss.
Only the title track nudges towards the musical melodrama of Springsteen, the rest allude to Donnell's Christian background, eventual disillusion and a spiritual uncertainty.
Heavy stuff, but his poetic sensibility often enough shifts these lyrics from personal to universal, and the songs framing them ease from the riverside gospel-sounding opener I Was Gold through alt.folk on Casey Jones (a new perspective on the old folk ballad) to harmonica-wheeze country-rock on One Scarlet Morning.
Don't Say You're Sorry is a lovely piano ballad with steel guitar and Spirits is optimism from a damaged spirit. The layered lyrics are replete with Biblical imagery and phrases, but – as with Springsteen and Dylan – bent to new purposes.
This third album rarely has the musical punch of previous outings and you might wish Rachel Donnell's vocals were deployed more to leaven the cathartic, melancholy mood.
Here's an uncertain man looking for answers which are no longer simple and convenient.
Not an easy journey but its consistent tone and astute writing – especially on the ambiguous, holy echoes of the closer Sound of the Sea – are its strengths.
Rachel and Hayden of Great North answered our Famous Elsewhere Questionnaire here.