Graham Reid | | 5 min read
New Zealand band Great North impressed Elsewhere back in the day, 2009 to be precise, when we had the time to review EPs. Of their EP Soldiers we felt the angels were watching over them, and later their 2010 debut album Newfoundland was one of our best of the year choices.
They were part of rock'n'roll lineage which stretched from electric Dylan and Neil Young through the Waterboys and on to songwriter Hayden Donnell's favourite guy, Bruce Springsteen (as you can see below, he also wrote a piece about the movie Springsteen and I for the New Zealand Herald here).
They wrote smart and sometimes hard edge lyrics, and Donnell was long listed for the APRA Silver Scroll (songwriting award) in 2012. They won a Tui for best folk album at the 2013 New Zealand Music Awards for their second album Halves and tomorrow launch a third, Up in Smoke, with a national tour starting in Auckland (see dates below).
They are six-piece alt.country rock band (with Hayden's wife Rachel on bass and vocals, Matthew Hutching playing pedal steel) and the album was produced by David Parker in his Oratia studio, Little Monster.
Time then for Rachel and Hayden to answer our Famous Elsewhere Questionnaire (and yep, Bruce's name comes up a lot!)
The first piece of music which really affected you was . . .
Rachel: Baby of Mine, from the Dumbo soundtrack. Even as a preschooler, it would reduce me to tears.
Hayden: This is hard but for some reason Call Me On Your Way Back Home by Ryan Adams stands out. Its lyrics aren't that original, and the melody is barely trying, but somehow that only serves to coat the song in weariness and regret. It all ends with this devastating harmonica solo. Just him breathing in and out, the same two notes, while some strings and loose drums come in. I like it because it feels there's no wall of artifice between you and the singer - like you're overhearing a moment of private turmoil.
Your first (possibly embarrassing) role models in music were . . .
Rachel: The Seekers, in Standard 1. I was a weird eight year old.
Hayden: I was raised on a diet of Love Songs Till Midnight (98.2FM) and mum's Cliff Richards tapes so to me, listening to Christian rock was pretty much musical rebellion. The group I liked best was Audio Adrenaline. They did a video where the lead singer wore Oakleys in a lift while singing that he was never going to be as big as Jesus. Maybe that was true, but for me the band got close. The video ended with them dancing awkwardly on top of a building at dusk.
Lennon or Jagger, Ramones or Nirvana, Madonna or Gaga, Jacko or Jay-Z?
Rachel: Lennon, Neither/Either, Madonna, Jay-Z
Hayden: Lennon. Nirvana. Madonna. Jay-Z.
If music was denied you, your other career choice would be . . .
Rachel: Speech-Language Therapist. Which is fortunate, since that's actually my job.
Hayden: Let's not pretend. Music has already been denied to me as a career choice. Damn you Napster. Travel writer would be cool.
The three songs (yours, or by others) you would love everyone to hear are . . .
Rachel: About Today by The National, The Great White Ocean by Antony and the Johnsons, Sax Rohmer #1 by The Mountain Goats
Hayden: I Dream A Highway by Gillian Welch. The Letting Go by The Eastern. By us, maybe one we put on the new album called Don't Say You're Sorry
Any interesting, valuable or just plain strange musical memorabilia at home?
Rachel: Somewhere I still have a school leave pass from 3rd Form that Ben Campbell from Zed signed. My mum wrote me a note to get me out of school saying I was attending a 'musical recital at the Aotea Centre', which meant my friend and I could then catch a bus to Aotea square to watch Zed perform at a skate event. Thanks mum!
Hayden: We have a Tui award stashed on a shelf beside a big wooden board with spoons hanging off it. Besides that, not really.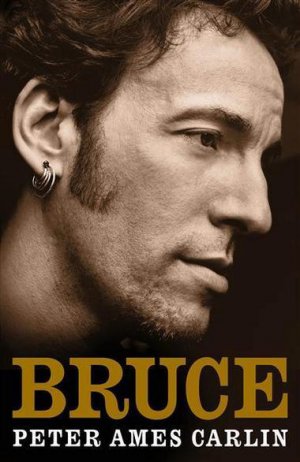 The best book on music or musicians you have read is . . .
Rachel: Bruce. This may also be the only book I have read on music or musicians; I tend to stick with fiction. That said, it was excellent.
Hayden: Probably Bruce. If not that, then Life by Keith Richards, if only because it actually reads like him telling you stories in a bar, complete with swear words, bizarre segues and memory blackouts.
If you could get on stage with anyone it would be . . . (And you would play?)
Rachel: In a continuing trend, Bruce Springsteen. I would just be hanging around though, I can't add anything to that band.
Hayden: Bruce Springsteen. I would probably just weep silently while he played an acoustic version of Thunder Road.
The three films you'd insist anybody watch because they might understand you better are . . .
Rachel: The Wizard of Oz, Happy-Go-Lucky, Mrs Palfrey at the Claremont.
Hayden: Insisting people watch movies so that they understand you better is pretty bad behaviour but:
Star Wars V: The Empire Strikes Back. Formative.
Magnolia: For some reason I loved this movie heaps.
Watchmen: Superheroes! Graphic violence!
The last CD or vinyl album you bought was . . . (And your most recent downloads include . . .)
Rachel: Haim, Days Are Gone
Hayden: The last vinyl I got was pillaged from my dad's old collection. I'd only ever heard him harmonising to Christian worship music with his headphones on so it was a great surprise to me to find he had heaps of classic records. Downloads: Dawes, Nothing Is Wrong. Bruce Springsteen, High Hopes. Beyonce, Drunk In Love.
One song, royalties for life, never have to work again. The song by anyone, yourself included, which wouldn't embarrass you in that case would be . . .
Rachel: I figure if it means I don't have to work again, I won't care what the song is. But I'll choose A Horse With No Name.
Hayden: Happy Birthday To You. I would ruin every party by shouting 'this is my song!'. Otherwise Thunder Road.
The poster, album cover or piece of art could you live with on your bedroom forever would be . . .
Rachel: Something done by Rob Turvey, the guy who's done all the art for our recent posters, and the latest album. Having our own cover/posters would be a bit much though, so I'd probably request something new.
Hayden: Maybe one of the images from Melancholie And The Infinite Sadness. The art for that album was really cool and something appeals about the idea of having a creepy, top hat-wearing Billy Corgan staring out of my wall for the rest of my life.
You are allowed just one tattoo, and it is of . . .
Rachel: Something invisible.
Hayden: The cover of Born In The USA on my butt
David Bowie sang, "Five years, that's all we've got . . ." You would spend them where, doing . . .?
Rachel: Just pottering around, I think. Having meals with family and friends, sewing, gardening, and popping over to New York every so often for a banana pudding from the Magnolia Bakery.
Hayden: On tour around the world with Bruce Springsteen. I would open the show, then we'd all get on stage at the end to sing Born To Run. Afterward he'd take my band out to a bar and give us advice on all our terrible problems.
And finally, in the nature of press conferences in Japan, "Can you tell me please why this is your best album ever?"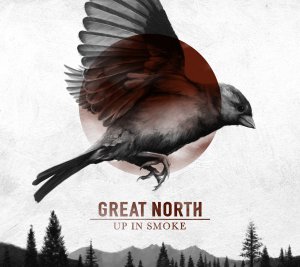 Rachel: Hayden has crafted a bunch of universal feelings into a series of beautiful songs, which hopefully resonate with everyone on some level.
Hayden: It's produced the best. Dave Parker did an amazing job and the songs are more richly arranged than they have been in the past. The band was also great. Everyone is better at their instruments.
I also think it's probably our most consistently strong set of songs. I've rounded off some of my rough edges. But I've also gotten a bit older. Weariness is creeping in and, in my genre, that makes for a better song.
GREAT NORTH TOUR DATES
May 9: Victoria Theatre, Auckland
May 16: Chick's Hotel, Dunedin
May 17: Chambers Sessions, Christchurch
May 22: Meow, Wellington
May 23: The Photographer's Gallery, Napier
May 24: Walton St Cafe, Te Awamutu
May 30: Major Tom's, Mt Maunganui
June 7: Leigh Sawmill Café