Graham Reid | | 1 min read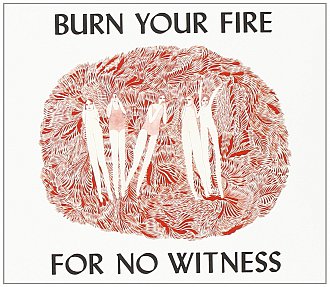 Perhaps like most Elsewhere readers, I'd never heard of this quite remarkable woman previously, but a bit of research shows she was born in Missouri, is now based in Chicago and had a previous album Half Way Home on a small indie label out of North Carolina. She's been part of Bonnie Prince Billy's circle too.
So, never having heard a note, this one hits the player and comes up with some snappy if sometimes familiar sounds and styles which roam from Nancy Sinatra/Chrissie Hynde flattened ache-pop (Hi-Five which opens "I feel so lonely I could cry" and High & Wild) and the Breeders/Velvet Underground on the fuzzy pop of Forgiven/Forgotten through a very clear homage to early Leonard Cohen on the sad but dreamy White Fire to the alt.country-influenced Lights Out.
Reading the lyrics included let you discern the clear thread of heartbreak and disappointment, but by mixing up the musical styles and approaching the hurts from different angles – and a band which sits in or sits back – you never get any sense of maudlin self-pity.
And she's not above throwing in a slice of radio-directed guitar pop (Stars) or an atmospheric ballad on acoustic guitar (Iota). Or glacial poetry (Dance Slow Decades).
Hard to believe the singer of Forgive/Forgotten could also deliver something as intimate and close as the lean and affecting country-folk of Enemy.
An unexpected discovery.