Graham Reid | | <1 min read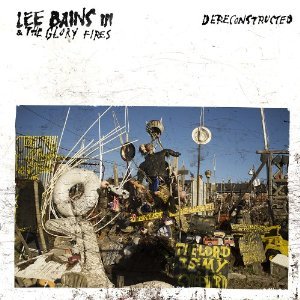 With young bands naming for cute fluffy animals and avoiding any pretense of rock music, it's a pleasure this Alabama outfit takes Seventies' Stones, the Clash and fuzzed-up punk fury as their sonic reference point while extending the contract of Southern rock laid down by the Allman Brothers Band, Lynyrd Skynyrd, Black Crowes and Drive By Truckers.
It makes for a furious 36 minutes, but God and the Devil are in the details because songwriter Bains combines fist-pumping with thought-provoking lyrics which analyse the nature of Southern culture.
There are literate songs behind the incendiary guitars: Company Man blends the politics of the Bible and the angry Left; the title track and The Kudzu and The Concrete probe the self-destructive, often racially biased, minority-excluding myths which simplistic Southerners build for themselves . . . and What's Good and Gone takes the long view of history from slave ships to drinking cold tea "whose leaves have been picked betwixt firing squads in Sudan, sweetened with sugar chopped by bleeding Brazilian hands, and [we] say 'Ain't life grand!' "
Tough stuff propelled by tough music.
You might not hear a smarter, more provocative or rowdy album this year.