Graham Reid | | <1 min read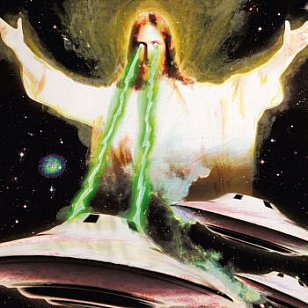 On the label founded by Brian Jonestown Massacre's Anton Newcombe, this tripped-out keyboard-and-guitar Swedish duo recorded some of this – with an expanded band – in Newcombe's Berlin studio in what must have been cosmic sessions if these rolling, spaceflight grooves are any measure.
Their vocals are the least of it (flattened but sometimes appropriately droning) however their blend of early Pink Floyd and Wooden Shjips' languid but taut soundscapes, psychedelic Britpop and acid-soaked electronica is what this is about.
The blissed-out Just One Time manages to be astute pop as much as psychotropic dance in just four minutes.
And if White Week sounds like the mutant offspring of Oxygene and a very chipper Velvet Underground jam, that's actually a good thing, although the gently anthemic War in the Streets suggests more being hit with a flower than a baton.
The closer Back to Bagarmossen was the pre-album single which got them attention and onto the bills of European psych-festivals, and it's an increasingly intense sonic tidal wave which starts benign and ends up so brittle, dense and oppressive you'll be willing it on.
At 42 minutes this album packs in a lot of ideas and if not everything works, increasing the volume helps considerably.