Graham Reid | | 8 min read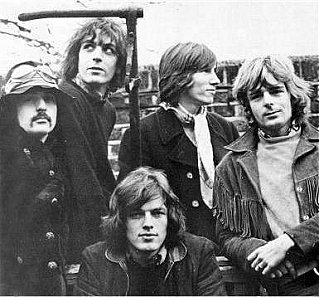 When Johnny Rotten wrote "I hate" on a Pink Floyd t-shirt, he probably didn't have much room left to get into specifics. After all, even by 1976 when the Sex Pistols emerged there had been a lot of different Pink Floyds for him to hate.
Nine album's worth in fact.
There had been the brief period in '67 when Syd Barrett wrote the eccentric singles See Emily Play and Arnold Layne which took them onto the charts, then there was the psychedelic period on the free form albums The Piper at the Gates of Dawn and A Saucerful of Secrets when guitarist David Gilmour joined as Barrett was increasingly out of action due to LSD and psychotic behaviour.
Given their expansive, exploratory and improvised music -- as seen in the doco of the 14-hour Technicolour Dream event in London in early '67 -- it seemed only natural they should be hooked in for film soundtracks.
They did the incidental music for the little known film The Committee in '68 but more visibly -- because they released tie-in albums -- the soundtrack to the cult films More in '69 and Obscured by Clouds (music from the film La Vallee in '72).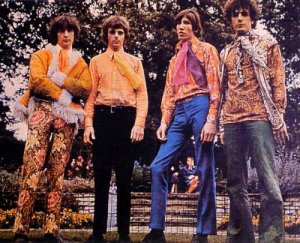 Inevitably psychedelic drugs and increasing musical ambition were a strong influence (Atom Heart Mother in '70 featured a choir and brass section in places, the 23 minute Echoes on Meddle).
And all that was before Dark Side of the Moon (which has sold around 50 million copies).
Then came the concept album Wish You Were Here which had the absent Barrett as a pivotal figure on songs like Shine On You Crazy Diamond and Wish You Were Here.
So why mention Pink Floyd in late 2011, when they -- in whatever form -- haven't released an album since The Division Bell in '94?
Because all their albums – the 14 from Piper through to The Division Bell -- have been remastered and reissued (available individually and in a box set) under the banner "Why Pink Floyd?"
Perhaps the answer is, "Why not?"
Pink Floyd may have raised the ire of Johnny Rotten – which was surprising since he liked Can – but on record they delivered music which was, at the time, uncategorisable and pushed the parameters of rock music.
Even now pieces like Let There Be More Light, Set The Controls for the Heart of the Sun and the title track of Saucerful, Astronomy Domine and Interstellar Overdrive (on Piper), and One of These Days, A Pillow of Winds and Echoes (from Meddle, an album Gilmour especially liked as it indicated a way forward) are some of the most acid-soaked music ever committed to vinyl.
Almost single-handedly Pink Floyd uncoupled British music of the Sixties from its pop and blues base and set their compass in another direction entirely. And wrapped it in iconic artwork by Storm Thorgerson of Hipgnosis.
After Dark Side there was no turning back.
Roger Waters' The Wall is one of the most dark (sometimes to the point of depressing) and autobiographical concept albums in rock (ironic that it should be such a popular stadium-sized blockbuster given its bleakness).
And David Gilmour's guitar playing is so much the band's signature that it was little surprise that he (ironically the last one to arrive in the band) should take the helm after Waters' departure and steer them into A Momentary Lapse of Reason and The Division Bell, which to many ears sounded like classy pastiches of pre-Dark Side Floyd with more emphasis on music than lyrics, although few had kind words to say about Division Bell.
The Floyd catalogue has been with us forever so much of it – Dark Side and The Wall especially – hold few surprises.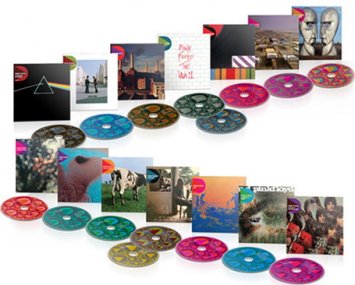 But it is the early albums – with remastering, and even just being on CD for some old fans still wedded to scratchy vinyl copies – where there are discoveries.
Floyd enjoyed the coincidence of good timing.
When they entered Abbey Road to record Piper their producer was Norman Smith, the man who had been engineer on all the Beatles' albums up to Rubber Soul.
When George Martin left Abbey Road to set up his own Air Studio, Smith was asked to take over the Parlophone label.
As Floyd's Nick Mason said, "I think Norman saw us as his opportunity to do a George Martin. He was interested, like us, in using the studio facilities to the full, was very good natured and a capable musician in his own right. Most important for all of us, he was happy to teach us rather than protect his position by investing the production process with any mystique."
Floyd began their sessions as the Beatles were putting the finishing touches to Sgt Pepper's and Piper was released less than two months after that Beatles landmark.
Then the group played the 14 hour Technicolour Dream Festival in London, and in the US the Fillmore (with Procol Harum) and Winterland (with Big Brother and the Holding Company).
They were tapping into the zeitgeist of LSD, colours and improvised jamming. And it took its toll on Barrett. By January -- just four months after the release of Piper -- guitarist Gilmour had been brought in to cover the gaps left by Barrett's increasingly damaged behaviour. Floyd were briefly a five-piece but by June of that year when recording Saucerful it was clear Barrett had checked out of reality.
His contribution to Saucerful was minor and as Mason says, the album was "the final guttering flame of Syd's contributions".
In the lyrics of Jugband Blues he sings, "I'm most obliged to you for making it clear I'm not here."
They launched the album at the first free concert in Hyde Park on a bill with Jethro Tull and Roy Harper. One day they simply didn't bother to pick up Syd -- and Floyd became a four-piece again. And never looked back.
So Pink Floyd – who never really went away – return again on this expansive reissue, and the dedicated can also snap up the Dark Side Experience Edition (a bonus disc of the album live and a 16 page booklet designed by Storm Thorgerson) or the even more elaborate Dark Side Immersion Edition (an album-sized box with the album, six discs of previously unreleased studio and video material, memorabilia, art prints and a 40 page booklet).
Why Pink Floyd?
Here are 14 answers – but secretly you'd love to eavesdrop on Johny Rotten's opinion.
I suspect Mr Lydon – now 55 and living in California – might be a little more measured and forgiving
FOUR FLOYD BEYOND THE OBVIOUS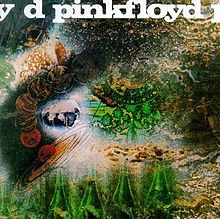 A Saucerful of Secrets (1968)
Gilmour was in and Barrett not quite out (but out of it), and the epic, trippy space rock (Set the Controls, the title track) came with weird sonic touches.
But Remember A Day and See Saw by keyboard player Richard Wright have a dreamy pastoral feel (a musical thread which runs right through Floyd's subsequent albums).
Corporal Clegg (clip here) is I Am the Walrus-meets-the Headless Chickens.
And Barrett's Jugband Blues is the sound of a mind falling apart.
Mason recalls the sessions as industrious, constructive and collective as they experimented with found sounds and the Mellotron.
In many respects it was the pinnacle of their early period.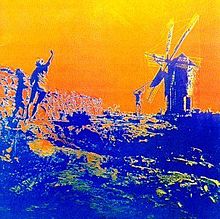 Soundtrack from the film More (1969)
A reworked soundtrack which again has quiet, folk-like material but also massive rock tracks (by Waters, notably Nile Song which is heavy metal by any other name).
Barrett has gone, Gilmour's vocals and guitars are up front, and there are some short avant-garde instrumental experiments (the quasi-free jazz of Up the Khyber) smattered around.
And some darkly psychedelic trips (Cirrus Minor, Main Theme, Quicksilver) and sound effects (bird songs).
Mason notes that the film ("a slow moving, fairly frank and moralistic tale of a German student who travels to Ibiza and finds himself on a fatal descent into hard drugs") was set around moods and their music of rumbling textures was ideally suited to it.
Described by Mojo magazine as "the crowning obscurity of a career that is one great enigma" and "the one that got away", this is an odd but interesting one ripe for rediscovery. Weird, fun, out there and right on the inside sometimes.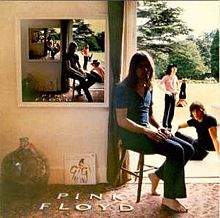 Ummagumma (1969)
The double vinyl which captured them as a confident space-rock outfit live on one record and a bit pretentious in the studio on the other where each band member got half a side of the album.
"It got generally enthusiastic reviews," says Mason "although I don't think we were that taken with it. It was fun to make however and a useful exercise, the individual sections proving, to my mind, that the parts were not as great as the sum."
So not exactly "a magnificent package" as the International Times claimed at the time? But what you hear in the separate sections are, as Mason says, how this band was really the sum of its distinctive parts, right up until Waters took the helm.
It also offered up a Zappa-like song title on Waters' studio nonsense of Several Species of Small Furry Animals Gathered Together in a Cave and Grooving With a Pict.
As a snapshot of a band at the top of its game live and pushing into other areas with recording technology it is fascinating however, if much of the studio stuff is not exactly essential.
Ambitious though? Self-indulgent too?
You betcha.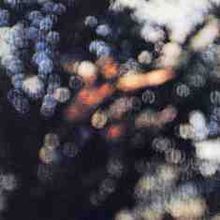 Obscured by Clouds (1972)

Largely overlooked, perhaps because it was another soundtrack to a long since forgotten arthouse film.
But as the album just before Dark Side it is a pointer to where they would go.
Gilmour's archetypal guitar sounds commanding and Wright's keyboards are prominent.
Recorded in Strawberry Studios in the Chateau d'Herouville just north of Paris (Elton John's Honky Chateau), the album shows the band disciplined but enjoying themselves and following a rough cut of the film which was about hippies travelling to Papua New Guinea.
That exotic, tribal location allowed the band to explore longer ideas without the need for choruses. But aside from some tripped out guitar playing (and admittedly filler like the chugging but directionless When You're In) there are some darkly melancholy songs here (Burning Bridges, Stay) and in Waters' Free Four he anticipated what would become his on-going obsession through The Wall and The Final Cut, his father's death in the Second World War when Waters was just a few months old.
Well worth a listen.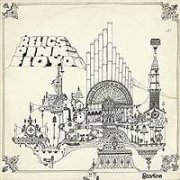 Note: Unfortunately this reissue series does not include the Relics album of early Barrett-era songs which was released in 1971.
It includes the singles See Emily Play and Arnold Layne, Careful with That Axe Eugene, material from Piper, Saucer and More.
For any Floyd enthusiast it is an essential album because of the Barrett singles and B-sides.
It is readily available so check it out.
FOR . . . PINK FLOYD, PART TWO (1972-83) GO HERE