Graham Reid | | <1 min read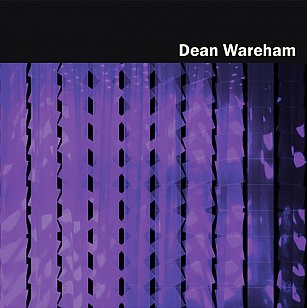 When one-time Kiwi/longtime New Yorker Dean Wareham's former band Luna got to open for Velvet Underground at their brief reunion in '93 it must have semed like a dream come true: Luna owed a considerable debt to VU . . . and a few years ago Wareham and Britta Phillips (also in Luna) supplied the music for Andy Warhol's silent footage of Lou Reed, Nico and others from that hallowed inner-sanctum.
Dean and Britta made some nice albums under that moniker, but this one under his own name (with Jim James of My Morning Jacket, Britta and others) is a quiet delight of soft observations, floating melodies, deftly poetic lyrics, some downbeat moods (the delightful My Eyes Are Blue is very Cowboy Junkies/VU) and a soft romantic spirit in places.
Wareham -- who shot to attention pre-Luna with Galaxie 500 and has previously sounded prickly and cynical -- now comes off as a man at peace with himself and the world, but still astute enough not to fall for romantic cliches (Love is Not a Roof Against the Rain).
This has been one of my longtime favourites since it crossed my stereo a few months ago and only the fact I just keep playing it prevented me from writing about it until now.
The last lines are the perfect coda on the lightly throbbing and glistening final song: "There's nothing wrong with the road we're on, happy and free . . . for a while".