Graham Reid | | 1 min read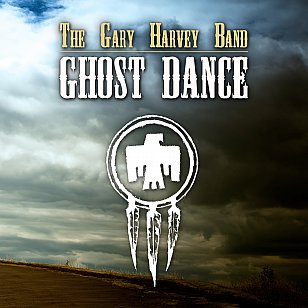 The familiar line about singer/songwriter and bassist Gary Harvey is that he is a mainstay of blues-influenced rock in New Zealand who has been around for exactly the right number of decades, which is many.
Eighteen months ago we had Gary answer the Famous Elsewhere Questionnaire on the back of a live album with guitarist Tony Abbott as G'N'T Unhinged. Despite the indifference of mainstream media in New Zealand, Harvey is an irrepressible character who just keeps doing it. He and his current band -- himself, longtime pal Abbott and drummer Mike Beck -- play often enough to keep sharp, Harvey travels to the States when he can afford it and has a longtime passionate association with Native Americans.
Some of that seeps into this new band album, inspired by travels in the USA (Ground Zero nominally about the famous juke joint in Clarksdale, Mississippi which devolves into an eerie sonic landscape) and he revisits a few songs from the G'N'T outing . . . but here the energy levels are wound up, Abbott unleashes some furious guitar work (the startling opener Mr Healy is Indo-psychedelic rock) and invites in some guests to give additional breadth and variety.
Leza Corban's vocals add a pained soul-gospel flourish to the taut blues of Promised Land about the Native Americans' struggle to keep their heritage and land.
This band can do head-down barroom boogie with the best (Nuthin' But the Blues) and deliver mainstream, angry urban hard rock (Tired of Thinkin', Boss Mama) for the car radio on a straight strip of road.
Gary Harvey may be a bit grizzled but there's also a soft heart at the centre, and the final track is the acoustic Kym Song, about and for his daughter.
But for most listeners the essence of the Gary Harvey Band is when they get locked in and let Abbott off the leash (Mr Healy, It Ain't Pretty, Don't Lie to Me with singer Erica Sunshine Lee).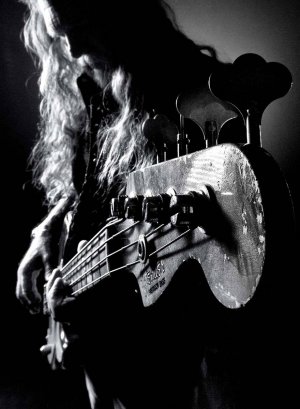 Of course the best way to appreciate this -- aside from at volume with a beer -- is live and, as expected because it's just what they do, the GHB are taking this music to the people again.
GARY HARVEY BAND TOUR DATES
19/07/14: 
Gary Harvey Band in Auckland at The Kings Arms
15/08/14: 
Gary Harvey Band in Thames at Junction Hotel
19/09/14: 
Gary Harvey Band in Auckland at The Dog's Bollix
2/10/14: 
Gary Harvey Band in Wellington at The Hotel Bristol
3/10/14: 
Gary Harvey Band in Napier at The Cabana
For more information on Gary Harvey and the band, and to purchase their CDs visit their website here.