Graham Reid | | 2 min read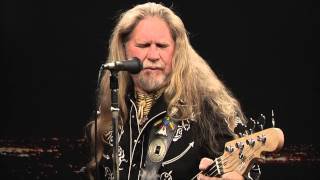 Gary Harvey is one of New Zealand's great journeyman rock'n'roll blues musicians. He has been long overdue for the questionnaire (let alone a decent paycheque for his labours over the years) and when I asked him if I could put some gig dates with his answers he said, "no tours on the horizon, currently playing parties and back yards, but it's fun".
For decades Harvey has done pretty much that -- and played in bars around the country, sometimes with his band the Night Owls, more recently as a duo with the band's other guitarist Tony Abbott. They go by the named G'n'T Unhinged and they've recently released a live album recorded at The Basement.
And what do they play? Dammit, you name it. Tough rock'n'roll Texas blues is certainly in there (he's been around the South, of course), but they'll fire off Beatles songs, Tom Petty and Americana, standards from the songbooks of Chuck Berry and Eric Clapton, Lynyrd Skynyrd, Joe Ely, Arlo Guthrie, Lonnie Mac . . .
Doesn't that sound like the kind of music you'd like to party to?
But there is more: Harvey is also a strong songwriter so their albums have favoured that end of their broad spectrum. You can find out more about Gary Harvey (and book the band) at his website here. Meantime though, Gary answers the questions . . .
The first piece of music which really affected you was . . .

Heartbreak Hotel, Elvis and The Savage by The Shadows.
Your first (possibly embarrassing) role models in music were . . .
Elvis, as John Lennon said, that's a good job I want to do that and Jet Harris from the Shadows.
Lennon or Jagger, Ramones or Nirvana, Madonna or Gaga, Jacko or Jay-Z?
Lennon, Nirvana, Gaga and Jacko the flawed genius.
If music was denied you, your other career choice would be . . .
an artist
The three songs (yours, or by others) you would love everyone to hear are . . .
Kym Song and Mr Healy (me); Simple Man (Lynryd Skynryd)
Any interesting, valuable or just plain strange musical memorabilia at home?
A poster of John Lennon from the book launch of Sometime in New York City by Bob Gruen with a signed invite and my 1957 vintage P bass.
The best book on music or musicians you have read is . . .
Bound For Glory, Woody Guthrie and The Unforgettable Fire on U2
If you could get on stage with anyone it would be . . . (And you would play?)
Stevie Ray Vaughan and Pride and Joy.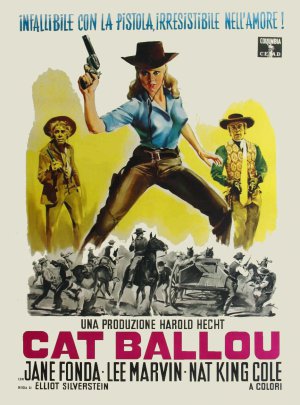 The three films you'd insist anybody watch because they might understand you better are . . .
Dances With Wolves, Cat Ballou (loved Lee Marvin's character Kid Shelleen) and the Blues Brothers.
The last CD or vinyl album you bought was . . . (And your most recent downloads include . . .)
Driving Towards Daylight, Joe Bonamassa; Tempest, Bob Dylan and Electric, Richard Thompson.
One song, royalties for life, never have to work again. The song by anyone, yourself included, which wouldn't embarrass you in that case would be . . .
Kym Song, about my daughter.
The poster, album cover or piece of art could you live with on your bedroom forever would be . . .
My Lennon poster and a pencil drawing I did of an indian called Sitting Bear.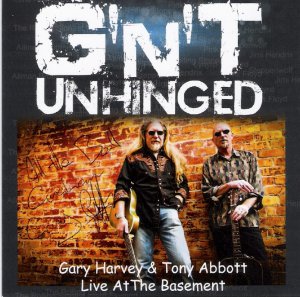 You are allowed just one tattoo, and it is of . . .
Geronimo
David Bowie sang, "Five years, that's all we've got . . ." You would spend them where, doing . . .?
Roaming the American West, (always wanted to be an Indian,) playing music with anyone I can until, as the Indians say, today is a good day to die.
And finally, in the nature of press conferences in Japan, "Can you tell me please why this is your best album ever?
It was cheap!!