Graham Reid | | <1 min read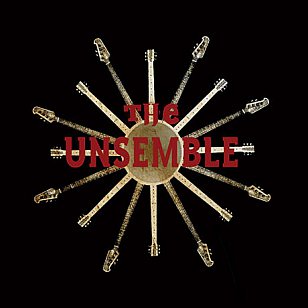 If supergroups still exist this might not be one, but perhaps in the world of alt.rock and out-there readers of The Wire they could qualify.
Here are drummer Brian Kotzur who has "worked with" Silver Jews, guitarist/keyboard player Duane Denison (Jesus Lizard, Tomahawk) and bassist/electronics player Alexander Hacke (Einsturzende Neubauten, Crime and the City Solution).
These 15 instrumentals are the result of a fortnight of head-downb experimentation and while they won't be everyone's cup of meat there are passages here -- passages perhaps more than entities -- which are very interesting.
Shadows is a grunty piece of taut percussion and electronic sweeps around a strident beat and sustain guitar; Waves sounds like its rather more polite younger brother (who wants a job writing sci-fi soundtracks) and Cyclone keeps everything minimal in a way which is quite engrossing if fairly familiar in the avant-guitar/ambient world.
There are improvised passages throughout (some are among the better pieces) and you might guess these musicians enjoyed the interplay.
But they are of course being selective about their audience, and my guess is even those who come at them from their various pedigrees might feel a bit short-changed by an album that sounds more like a calling card or a workshop than the definitive and exciting statement we might have expected.