Graham Reid | | <1 min read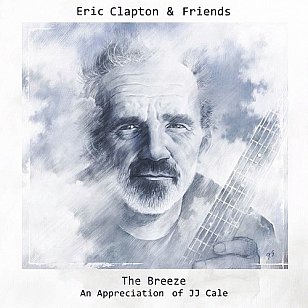 Eric Clapton frequently speaks of himself as a messenger, originally passing on the blues then in the Seventies discovering the music of Bob Marley and J.J. Cale whose songs he covered to great success.
Although not a close friend of the late Tulsa-based Cale until they collaborated on the Grammy-winning Road to Escondido in 2006, Clapton felt strongly enough about the man and his slippery, slightly swampy and crafted music to organise this tribute with Tom Petty, Mark Knopfler (who copped some of Cale's downbeat delivery), John Mayer, fellow Tulsa resident Don White, Willie Nelson, pedal steel player Greg Leisz and Derek Trucks.
The blues-based guitar work by these stellar players is suitably understated and delivered with pinpoint accuracy, but few songs stray far from Cale's originals.
The best tracks are those which do: John Mayer offers a slow and humid Magnolia; Nelson and Clapton make Songbird into a lost country classic; White and Clapton treat I'll Be There as truckstop-jukebox honky-tonk pop, and Petty's languidly whispered The Old Man and Me with Leisz is a quiet standout.
Otherwise this, lovely though it is, mostly comes off as rather too reverential and polite.
For more on Clapton and Cale see here. Elsewhere also has a lot on Clapton's long career starting here.