Graham Reid | | <1 min read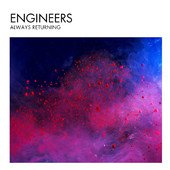 Another on the prog label Kscope -- home to Steven Wilson and his band Porcupine Tree, Blackfield, Anathema and others -- and this double disc (songs on one, instrumental versions on t'other) is mighty impressive, and comes in a hardback cover with lyrics.
Engineers -- who have been through a few line-up changes -- are British multi-instrumentalist Mark Peters and drummer/composer Matthew Linley with German producer Ulrich Schauss.
They parley seriously good ambient-prog on this, their fourth album, which in places refers back to a more gentle version of their shoe-gaze origins.
Cleverly textured with synths and guitars, supple if narrow-range melodies and comparisons with Brian Eno are all here, but the widescreen nature of this comes through on headphones.
Dreamy and beautifully produced prog-pop, and the instrumental disc might be the one you keep returning to.
Seriously worth discovering.