Graham Reid | | 1 min read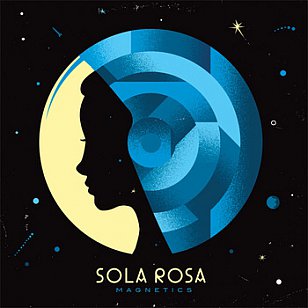 Andrew Spraggon, the man behind the ever-morphing Sola Rosa, is a clever fellow. His albums are astutely focused and when he stretches himself he never strays too far from exactly where you think the beat-driven music should be.
As the song here -- featuring singer Georgia Anne Muldrow -- says, "You're never too far from the ground". Even when Sola Rosa aim for soulful pastures, funk or mellow moods it is always astutely grounded.
And having a revolving door of guest singers -- eight across the 11 tracks -- is also smart because the song vehicles actually demand different voices: Tawiah "from Lundun towen" nails the laidback soul groove on Right on Time; Noah Slee's economic delivery brings the right sense of sharpness to the pop-funk Can We Get It Together which eases towards Prince but without the bottom end and single entendres; Kevin Mark Trail's JA vocal could be the only one on the electro-quirky Roots and Culture . . .
The mix-up of Latin and flute sounds on Young the Giant add another musical dimension, Both of Us (again with Trail) had a heavier kerthump and . . .
So it goes.
Eleven canny songs which are integrated through a downbeat r'n'b vibe which also has a warmth that is going to work well come longer and hotter days.
Yes, Mr Sola Rosa is a clever fellow. A springtime release in time for summer.