Graham Reid | | 1 min read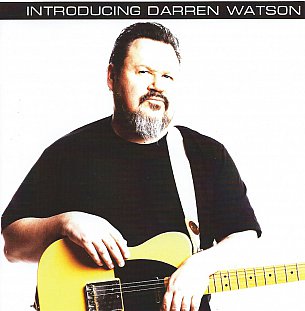 After the fame/notoriety which came with his pre-election Planet Key song and video (see here), Wellington singer-guitarist and long-running bluesman Darren Watson reveals further humour in this album's title.
Fact is, he's more than half a dozen albums into his career (from Chicago Smokeshop in the late Eighties, through Smokeshop and then albums under his own name), but maybe That Song allows him to here introduce himself to people who've somehow missed him.
He's back doing what he does best: Intelligently soulful blues songs, here with a tight Memphis-style horn section, and economically pointed guitar passages which don't outstay their welcome.
He lets himself go on the closing instrumental Hungarian Rhapsody for a Kiwi Fulla which is as quirky and witty in its fairground feel as the title suggests.
But mostly this is easy-sliding country-blues (Slow Cooker), beautifully restrained Southern soul (Thought I'd Seen It All written by Bill Lake and Arthur Baysting), back-porch acoustic blues (Every Morning), some zydeco (Southern Sunshine) and Lake's earthy I Want to be With You.
It's only pulled back by the odd plodder (I'm So Shallow, Some Men which lyrically isn't much of an improvement on Racey's Some Girls to be honest).
Otherwise a fine album "introducing" the man whose previous Saint Hilda's Faithless Boy is highly recommended . . .
And who launches this at Galatos in Auckland on Saturday and at Wellington's SanFran on November 13.
A couple of years back Darren Watson answered our Famous Elsewhere Questionnaire here.
Darren Watson album launches: see here for ticketing.
AUCKLAND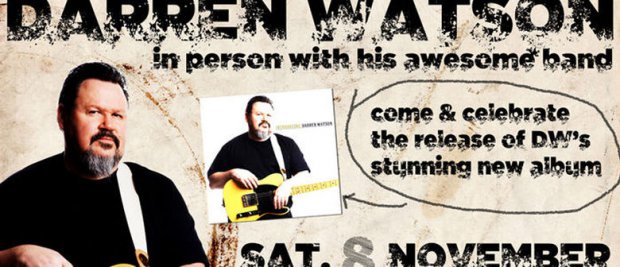 WELLINGTON