Graham Reid | | 1 min read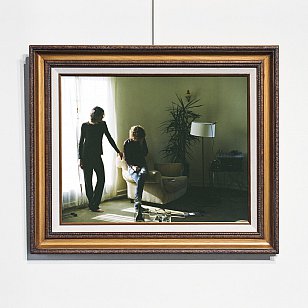 There are such a lot of borrowed clothes being donned by this LA duo of Jonathan Rado and Sam France -- plus the various star power pals from Of Montreal, Flaming Lips and others -- that you either laugh at the sheer psychedelic gall of it all.
Or play Spot the Source Material.
Across two mostly groovy, tripped-out and casually delivered discs Foxygen -- who construct this as a four-part conception with an eight-minute Star Power Suite -- offer a kind of Zappa audio-interruptus collection of songs which refer to George Harrison's Blue Jay Way (Cosmic Vibrations), Todd Rundgren blue-eyed soul (How Can You Really), Seventies singer-songwriters (the pretty, strung-out lo-fi ballads), prog-rock (that parodic suite, one "movement" of which had its vocals recorded in Room 78 of the Chateau Marmont), pure pop (What Are We Good For in the suite) . . .
And so it goes. That's just the first third.
There are some faux-Brian Wilson bits, allusions to mid-period Captain Beefheart, industrial noise of no fixed product, hippie humour (I Just Can't Contextualize My Mind), garageband rock . . .
It is shapeless, not as funny or clever as it thinks, but does have a certain "I don't know" quality (as the French say).
Just as well they did this on the cheap -- about $200 would be my guess, they probably spent more on room service at the Marmont -- because otherwise some record company person would be saying, "But I just can't hear a single in this, guys".
In a recent essay one of my more cynical students wrote of New Zealand avant-garde music in the Eighties, "This is what you get when a bunch of stoned musicians hang out".
He couldn't have been more wrong about that, but it certainly seems to apply here.
Take it as you find it. Smoke 'em if you got 'em.
Otherwise it's . . . "Watch the wall my darling while the gentleman go by".