Graham Reid | | <1 min read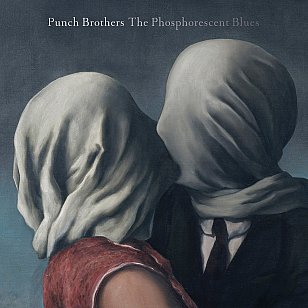 Recently guitarist Chris Eldridge from this band said in an in-depth interview with Elsewhere that Punch Brothers wanted people to have to make time for this album and peel back its layers.
Indeed.
This collection opens with a 10 minute-plus piece which at times refers to the Brian Wilson/Beach Boys and minimalist classical composers like Steve Reich, and also has perspective-shifting narratives.
Later there's power pop with mandolins like dialed-down R.E.M. (I Blew It Off), two classical interpolations on fiddle (Debussy and Scriabin), a reflection from beyond the grave (the beautiful Julep) and a country-lite hoe-down (Boll Weevil).
And this broadly conceptual album about how emotionally dysfunctional and dislocated we have become because of technology like iPhones comes from a band often described as "bluegrass".
So far, so off-putting in our short-concentration world.
But the attractive features are the intimacy in the delivery (thanks to producer T Bone Burnett), arrangements delivering the unexpected with consideration, and lyrics which engage the brain as much as the heart.
It's said if you don't have time for meditation, that's when you need it most.
If you don't have time for these fascinating if demanding 47 minutes because you have to update your Facebook page or tweet . . . Well, that's Punch Brothers' point.
Start your peel-slowly-and-see here.
(And if you get that reference, then you're smart enough to "get it").