Graham Reid | | 3 min read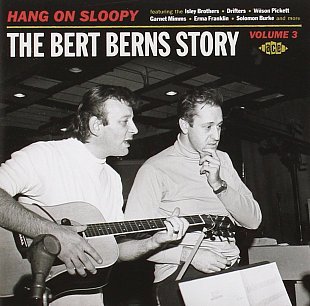 In his excellent 1989 collection of writing Ball the Wall, Nik Cohn included a superb and insightful piece about Phil Spector, who at that time – the very early Seventies – had retreated behind the walls of his LA mansion.
"Money, music, style: in each of them his breakthrough was absolutely basic," wrote Cohn.
"In the early Sixties, he seemed phenomenal; in retrospect, he's more impressive than ever. To come out of such a vacuum [between the death of Buddy Holly and the arrival of the Beatles] and wreak such changes, at such speed, with such totality – even now it's hard to conceive the force and self-belief it must have taken."
Of course as many have noted, Phil Spector didn't create artists or stars, he made hit records and he was the star.
He also redefined the role of producer and spawned numerous acolytes behind the desk.
"Lou Adler and Andrew Oldham, Shadow Morton and Kit Lambert – indirectly, all of them were created by his precedent," wrote Cohn.
"Phil Spector was a holocaust," said producer Bert Berns, one of many who followed in Spector's wake.
New Yorker Berns – who died of a heart attack in '67 aged just 38 – was no slouch as a producer himself, although he was also a hustler and shyster. Van Morrison was signed to Berns' Bang label and the two argued over royalties, production and Morrison's contract.
"There were people who thought Morrison had yelled him death," wrote Greil Marcus in Listening to Van Morrison.
But Berns was also a great soul songwriter (who got his start in the famous Brill Building in New York) and co-wrote Everybody Needs Somebody to Love with Solomon Burke and Jerry Wexler, and also Cry To Me . . . both of which the young Rolling Stones covered.
And his name is on the credits to Twist and Shout, the pop hit I Want Candy, Here Comes the Night (covered by Them, Morrison's band), Hang on Sloopy, Piece of My Heart, the production of Let the Water Run Down by Ben E King (later covered by PJ Proby) . . .
He produced If I Didn't Have a Dime for Gene Pitney, Under the Boardwalk for the Drifters, a whole bunch of Isley Brothers and Solomon Burke sessions, and – among others – Morrison's Brown Eyed Girl.
Berns' story was been told last year in Here Comes the Night: The Dark Soul of Bert Berns and the Dirty Business of Rhythm and Blues by Joel Selvin, and in an off-Broadway production Piece of My Heart: The Bert Berns Story.
It's also right across this three CD series – previous installments being Twist and Shout, Mr Success – and on this 26 song collection (which opens with King's Let the Water Run Down and closes with Berns himself as vocalist on the funky Hitch Hike Part 1) it is his soul-funk end which is favoured.
There is the steamy Am I Groovin' You by Freddie Scott (co-written by Berns with Jeff Barry), the young Tammy Montgomery (who became Tammy Terrell when she signed to Motown) on the soul-pop of I've Got Nothing to Say But Goodbye, the Latin-flavoured You Better Come Home by the Isley Brothers which was their follow-up to the similarly framed Twist and Shout, Open Up Your Soul by Aretha's sister Erma Franklin . . .
Also here are Garnett Mimms, Wilson Pickett, LaVern Baker, the Shirelles (with a slightly vapid Twist and Shout), the young Patti LaBelle, Lulu, Solomon Burke and Morrison (Chick-A-Boom, not his finest moment).
There's also Arsenio with a comedic Hang on Sloopy -- pity it's not the McCoy's version – but here again you can hear Berns' love of Latin rhythms.
And the Exciters – who had a hit with Tell Him. There They Go here is a mash-up of that and Here Comes the Night.
These are mostly not the artists' best or most familiar songs, but the series is indicative of Berns' range as both a writer and producer.
Bert Berns was a pragmatist in the studio – instrumental and vocal clarity, drums to the fore – and as songwriter he kept things simple and catchy.
Fellow writer Jerry Ragovoy said of him, "Bert had one of the best insights into commercial music structure.
"Frequently, we would trade ideas. We used to have these hilarious arguments when we wrote. Musically speaking, Bert was a meat-and-potatoes four-chord kinda guy with a street feel others would have killed for.
"I would come up with a fifth chord and he'd give me that look and say, 'What is that, bebop?'
"I think his talent for making records far exceeded mine.
"I mean, you listen to those records he made. They're perfect."