Graham Reid | | 2 min read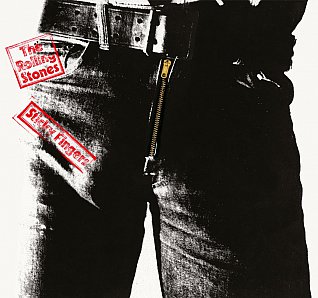 When the Rolling Stones entered the Seventies they were broke, battered and staggering.
In '69 Keith Richards had started snorting heroin (while drinking Jack Daniel's and beer) which would lead to addiction, and at the end of that year they played the sulphurous cesspit of Altamont, a violent festival which effectively buried the spirit of the Woodstock Generation.
In July '70 -- after realising they were effectively broke – they fired their manager Allen Klein and were advised to move to France for a year as tax exiles. In March '71 they played a short tour in Britain before departing, but there was a hostile atmosphere as fans and the media berated them for abandoning the country that made them.
They just seemed like poncy rock star royals.
The atmosphere around the band was toxic but out of such circumstances they pulled two great albums, Sticky Fingers released in April '71 and the double Exile on Main Street a year later.
These days Exile – dismissed by many critics at the time – is considered one of the great, if not greatest, Stones' albums . . . but in many ways Sticky Fingers (in the zipper cover designed by Andy Warhol, which ripped adjacent record covers to shreds) was its equal.
Given the circumstances of its birth – some songs recorded at Muscle Shoals in Alabama, others at Olympic in London and Mick Jagger's studio at his 16th century English country estate of Stargroves – it's surprising that it should be so strong and enduring.
The album is aural debauchery which captured the condition of the era.
It is soaked in sex (Brown Sugar), drugs (Sister Morphine, Dead Flowers, the nodding-off Moonlight Mile), blues-based rock'n'roll (Bitch) and damaged-sounding country music (Sway, the world-weary Wild Horses).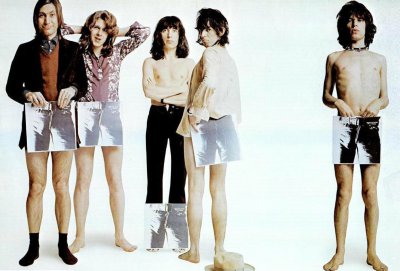 Newer member Mick Taylor on guitar (second from left) contributes fine solos on Sway, the gritty Can't You Hear Me Knocking stretches to seven minutes ending with a spontaneous jam between Richards and Taylor, and they went back to their roots on the traditional country blues You Got to Move which proved what a fine acoustic blues band they could be.
Sticky Fingers – on their newly formed Rolling Stones Records with its famous tongue logo and produced by the great Jimmy Miller – topped the charts and stands today as a landmark of drug-soaked rock'n'roll with its ears on the music's origins in blues and country.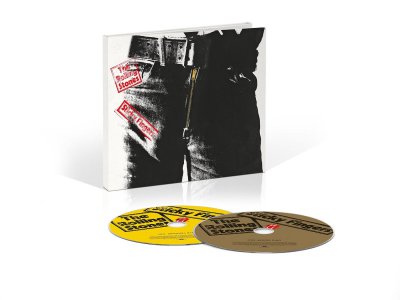 The album now comes in various expanded editions as part of the on-going Stones reissue series (just as they start a 15-date North American tour).
The most elaborate version includes previously unreleased songs, two disc of live material and alternate versions (Brown Sugar with Eric Clapton, an acoustic Wild Horses, a lot of songs from their previous album Let It Bleed) and a DVD of Midnight Rambler and Bitch. There is of course a vinyl version as well.
Sticky fingers are reaching for your wallet.
Again.
For much more on the Rolling Stones at Elsewhere including interviews, overviews and reviews go here.