Graham Reid | | 1 min read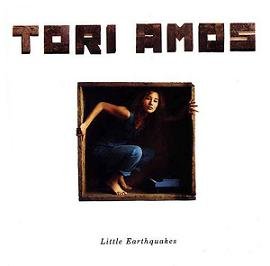 As with Kate Bush, this American singer and songwriter -- a longtime-sometime resident in Britain -- has a reputation among critics and her loyal fanbase which far outstrips her recent sales.
With her move into classical music, her reputation -- as with that of Joan Osborne who has also gone to make excellent if largely overlooked albums -- rests quite firmly on this, her impressive debut from '92 where she took a mature look at her sexuality and life.
She was 29 when the album came out -- she'd spent time in a synth-pop band Y Kant Tori Read previously and had been writing and playing since was 13 -- and it sounded like an album which had been constructed with clear and coherent vision.
But she'd struggled to make it and after months getting 13 songs together she presented them in early '91 . . . only to have them rejected.
So it was back to the piano and playing her material to a small but growing audience.
By the time Little Earthquakes appeared she'd won over Atlantic Records' Ahmet Ertegun and her potential audience had been primed.
Little Earthquakes -- semi-operatic as much as it is piano-based rock and dramatically arranged folk-rock (with orchestration) -- announced a major talent, although it fared better in Europe than it did in the US.
But the highly personal nature of the songs of self-doubt and also empowerment coupled with grunge-era slacker ennui ("So you found a girl who thinks really deep thougts, What's so amazing about really deep thoughts?") connected with a growing number.
And her performance style -- the sensual wriggling on the piano stool was hard to ignore -- also set her apart.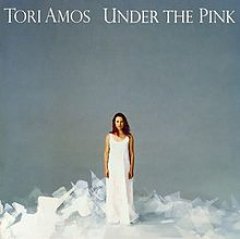 The remastered album has now been reissued with a disc of 15 extra tracks. All those rejected songs and B-sides -- Nirvana's Smells Like Teen Spirit among them -- as well as live recordings did not go to waste.
With its follow-up Under The Pink (also remastered in an expanded edition), these were two major stakes in the ground by an artist who was prepared to put her emotions and thoughts out there and if they were messy and inchoate as much as they were precise and considred, then that what she was coureageous enought to share.
In that regard she was perhaps just ike the rest of us wrestling with complicated emotions and the uncertainties of life.
For others in our occasional Recommended Reissue series go here, and you might also like to look at our weekly Bargain Buy pages also.