Graham Reid | | 1 min read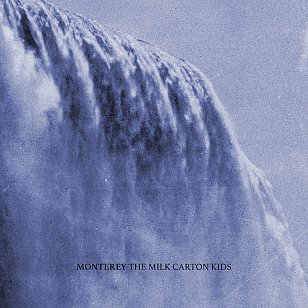 As their name suggests, the LA duo of Kenneth Pattengale and Joey Ryan are sensitive guys with a strong measure of empathy.
It also cannot go without being said that they evoke the spirit of the Simon and Garfunkel's sensitive, acoustic folk (no more so than on Secrets of the Stars here) . . . but fewer commentators have referenced the Everly Brothers (S&G's role model) for the gentle interweave of their voices.
This, their third album, had an interesting genesis: They simply sat down facing each other when there was downtime on tours and played through ideas, finishing each others songs and recording them in short sessions onstage before their shows.
There is a considerable amount of hurt and deep reflection in these lyrics, and they come couched in gentle acoustic guitar settings which allow every line and lyric to breathe. And the guitar passages often bring in elements of Tex-Mex influences which add an air of slight exoticism in what could otherwise be rather po-faced ruminations.
If you can -- and you probably can't -- it's worth trying to put aside that Simon and Garfunkel reference point and hear these songs and this duo for what they are.
They are as much of their time as the Everlys and S&G were of theirs, so foreign wars which are taking the young of their generation are alluded to here (Freedom, High Hopes) and a pervading sense of being worn down by the 21st century (Poison Tree).
What MCK miss which was a part of their lineage -- and you'd love to hear them try to deny the Everlys/S&G connection -- is humour, be it wry or sly or subtle.
This is mostly music by very serious young men who sound like they take themselves very seriously.